It has been a few weeks since we had a look and the build is moving along at a good pace. Siding is up, windows are in, and the roof is ready to receive the metal roofing. I don't know if it's just me, but this Plat House seems to have gotten to this point fairly quickly. Its not a large house, but never the less the builder has to stay on the job to make constant progress. Its good to see.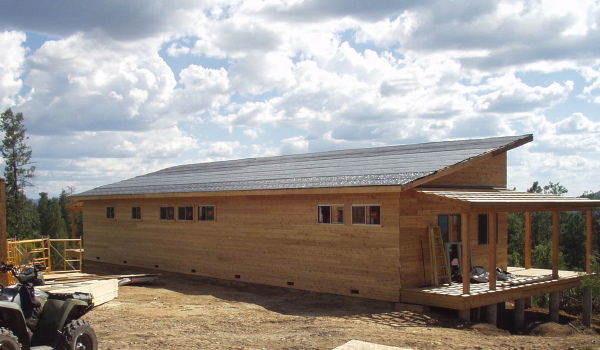 They have done an interesting mod to the porch roof, wrapping it around the sides. This will keep the walk way to the door free of snow during the winter.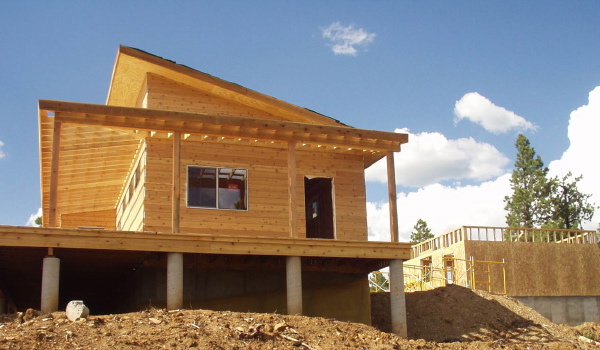 These look like aluminum windows on the outside, but I can't tell yet if these are aluminum clad wood, or all aluminum. The clad wood windows tend to have a wider frame so my bet is with aluminum. The Vermont Plat House used aluminum clad wood, but in the same clear anodized color.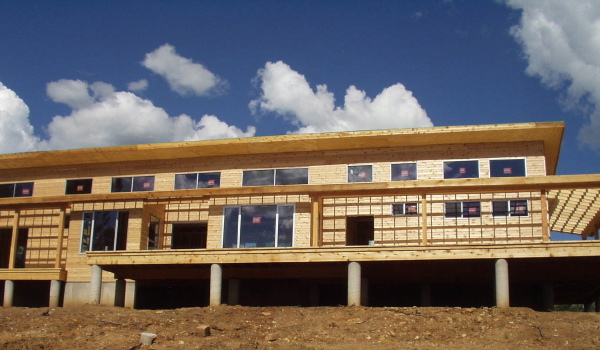 Our thanks to our customers who share photos of their builds.
Technorati Tags: house plans, modern design, modern house, Plat House