I try to restrain my enthusiasm for the progress on the many projects posted here on the blog. I can't endlessly be hyping every project each step of the way. I love the stuff being built, but I don't want to be a complete salesman about it. But today I have to throw that out the window today because this observatory is just awesome! I know, its not a house, not everybody is going to have one, nor even want one. But because this is outside of the scope of the housing issue is why I feel so enthusiastic about it - this is just fun! So, ok, today we have pictures of the observatory frame going up. I'm going to post a few of my favorites, and then post the gallery window to the Flickr photostream. Jump over to Flickr if you want to see larger versions of the images, and also I've captioned the photos for a little bit more insight as to what you are seeing in each one. Here is the frame of the observatory drum going up with the house and garage in the distance.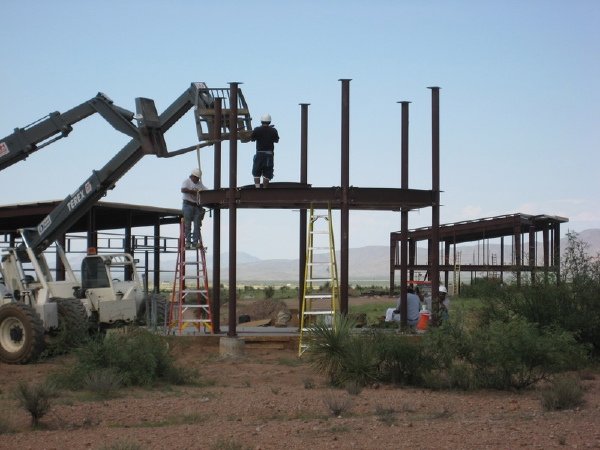 And here is the frame complete, the form just as in the earlier renderings, its very nice to see it standing.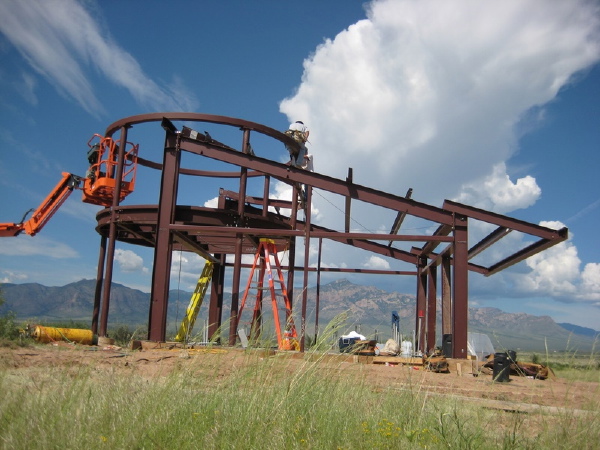 More photos after the jump.