As the rafters begin to go in you can start to get a sense of the massing of the house.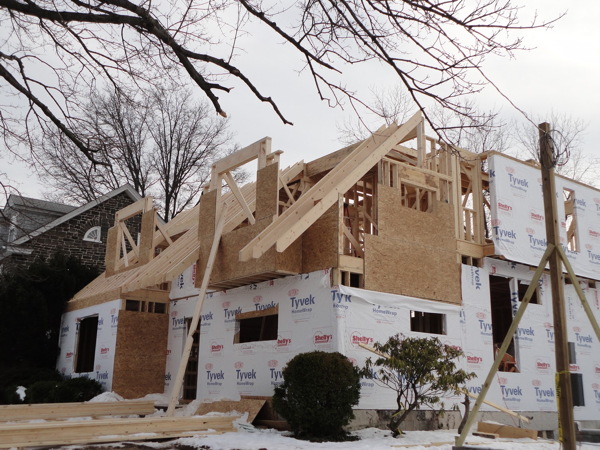 If you take a look at the project page at our web site you'll see more illustrations of how the house will finally appear. This may help you make sense out of what the rafters are doing here.
Continue reading "MoTrad House - rafters landing"