Formwork for casting the concrete steps and landing at the front door of the XHouse1 is going together now. Within a few days the concrete should be poured.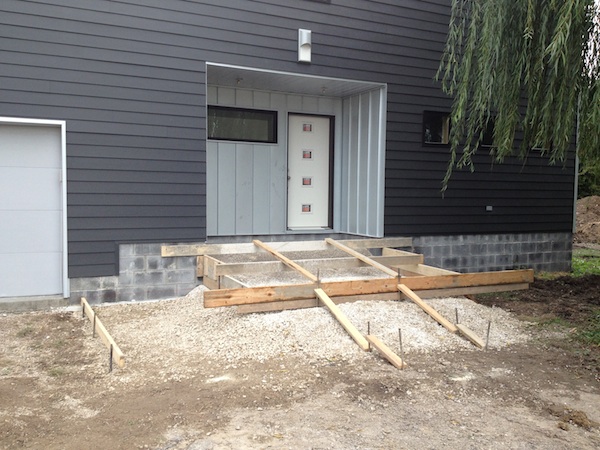 Remember you can also follow the progress of the construction of this house in the dedicated Flickr album. Its never possible for us to publish every photo here on the blog. Our thanks go out to our customers for sharing their house builds!
Continue reading "XHouse1 First Build - front steps forming up"