...and we came in second, but we tried harder! From the feedback we have gotten it sounds like our proposal was a little off focus for the competition. The competition sponsor concentrates on affordable low and moderate income housing, and the other entries addressed this directly. As such our entry's focus on student housing was relevant but parallel to the real drive of the contest. Given that I am very pleased we placed second and I think it makes the hard work we put into it well worth the effort. We are going to show this work around and see if we can gain more interest in building with IBUs. Next I'll start to show houses built around the system - this is going to be fun!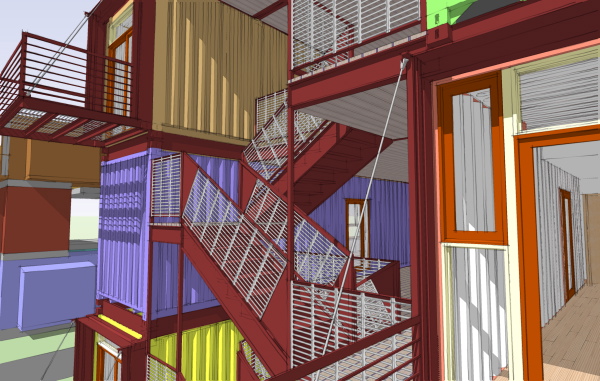 Technorati Tags: container house, modern design, modern house, modular house
Continue reading "IBU - competition results are in..."