Siding is going on in the most recent photos. Just a couple of new photos on the construction progress page, but a surprise visitor to the construction site poses with the siding crew!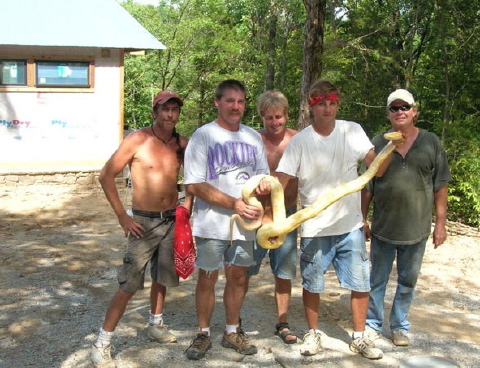 Updated pictures are posted on the Plat House photo set at Flickr. Thanks again to our customers for sharing their progress.
Technorati Tags: house plans, modern design, modern house, Plat House
Continue reading "0242 Plat House Construction getting close"