With all the excitement about new designs around here lately we have not forgotten about the roll out of the 0862 XHouse1 Construction Prints. To celebrate we've prepped a little interior virtual reality view - 360degrees up down and all around!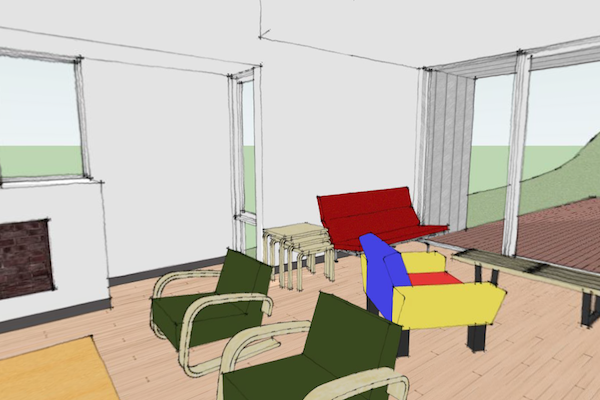 Just click on the picture above to load the virtual reality view. This is based on the QuicktimeVR platform - which is an old school format for 360 images like this. If you don't have the Quicktime software installed you probably won't be able to see this."
As always the 0862 XHouse1 is available in our catalog.
Continue reading "0862 XHouse1 a peak inside"