Most of the drawing is done. The Section sheet of the 0380 Cube House was completed yesterday, but for reference marks which will come from the Wall Section sheet when it is done. So all that is left to draw is the Wall Sections. I felt like I had slipped behind schedule with this but now I'm pretty confident it will be done by the end of December as I had hoped. This remains a big goal for us as this will be the sixth complete set of plans. I still think it is a meager selection for somebody looking for a house, but it is at least half way to a decent selection, and I'm pretty happy about that. Here are the finished sheets so far - the floor plans, the foundation and roof plans, the elevations, the building sections.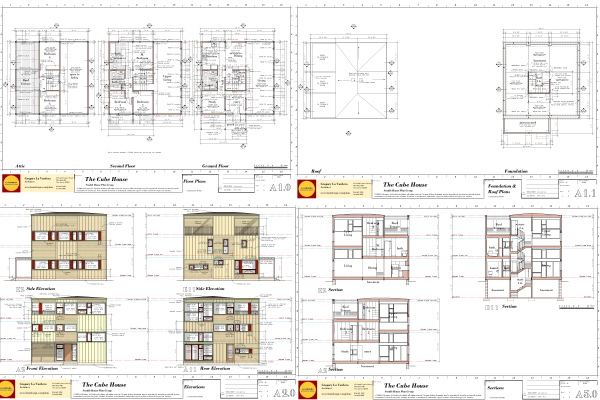 Technorati Tags: Cube House, house plans, modern design, modern house
Continue reading "Cube House progress III"