This weekend more photos from the owner of the Cabin John EcoSteel 3030 House arrived in my in-box. The house is really shaping up, although most of this is piping, ducts, wires all destined to be hidden but a needed step to completion. Some goodies though like handrails are under way.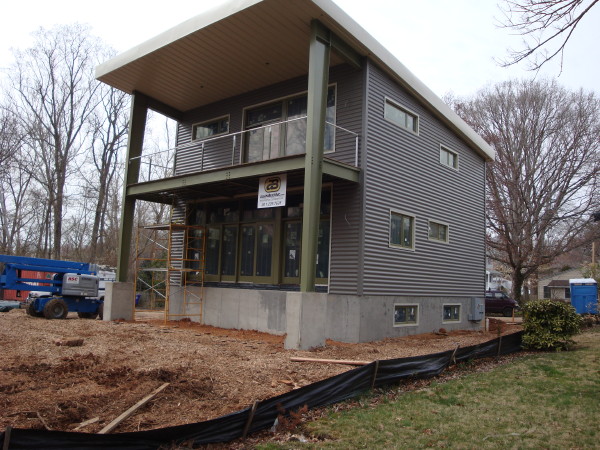 The owner is installing this work with as much care as he has built the envelope. Ductwork has been placed precisely to nestle it in between the flanges of the steel beams. Plumbing is laid out carefully behind the coming finish work.You will see a carriage for a wall hung toilet - a nice touch more often used in commercial bathrooms here in the states. There are also additional exterior shots where the owner has upped the ante by customizing the standard EcoSteel details for a more minimalist and less industrial look. Photo browser of the most recent pictures after the jump.
Continue reading "3030 House - hvac, elec, plumbing all under way"