3D details help make confusing connections simple and clear. The Porch House Construction Prints will have a special structural sheet to document the ground floor timber frame. The frame is not complicated, but could be intimidating for a builder who has never done something like this before. These detail views are intended to clarify what might otherwise be confusing (and cause for a builder to inflate his price). The 0357 Steel Case House is the only other design that has required this so far.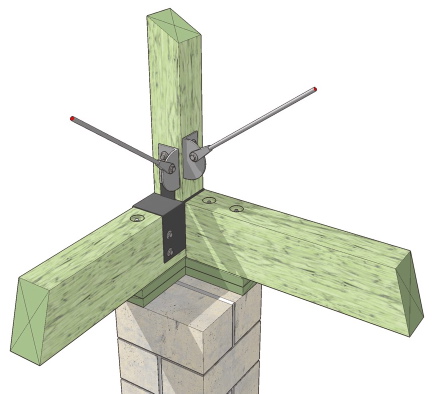 This is a view of the same connection shown in my previous entry. A view like this can take the fear factor out of a detail.
Technorati Tags: house plans, modern design, modern house, Porch House
Continue reading "Porch House Construction Prints detail view"