The first structures to have the slab poured will be the garage & shop and the barn. We received photos of the set up for these slabs today so it is a good time to look at the development of the design of the garage&shop. At the site you can see the formwork for the slab edge in place, and the pluming stub - ups for the piping that is embedded below the slab. There are a series of floor drains in the garage as well as a utility sink in the shop area. And of course the reinforcing bars, welded wire mesh, and the anchor bolts for the steel structure are placed as well. This must all be inspected prior to the pouring of the slab.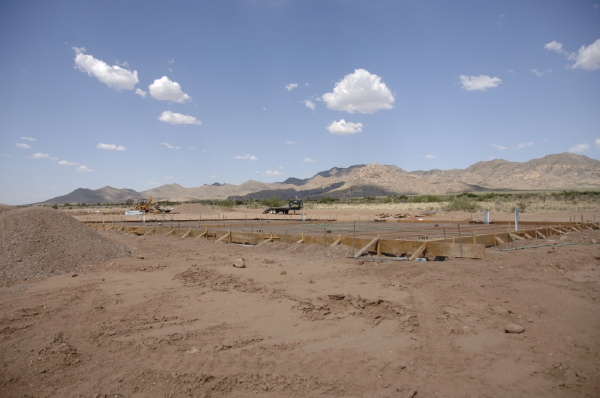 Although a utility building there were several functions to accommodate in this structure. There is parking for the car and truck that are used on a daily basis, storage for a camping trailer that requires a high bay door, storage and parking for motorcycles, small atvs, and tractor for site work on the ranch. There is also dedicated space for maintenance work on the smaller vehicles and a dedicated work shop for handling the the day to day tasks that come up. When so remote you have to be prepared to fix it yourself. A little bit desert island, a little bit hacker!

We progressed from rough sketches, relocating the access doors as the interior layout sorted itself. As the orientation of the building was determined we were able to place windows and provide shading for them, all which figured back into the building form.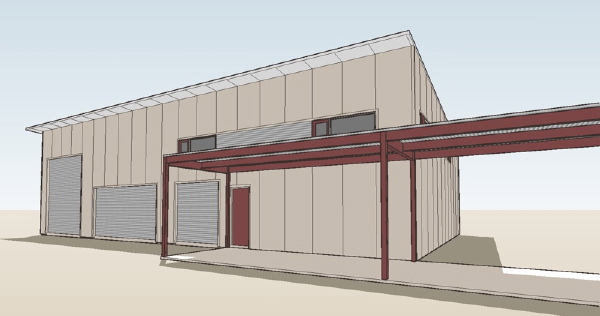 The overall form of the roof compliments the main house, slightly lower it picks up the slope of the main house roof.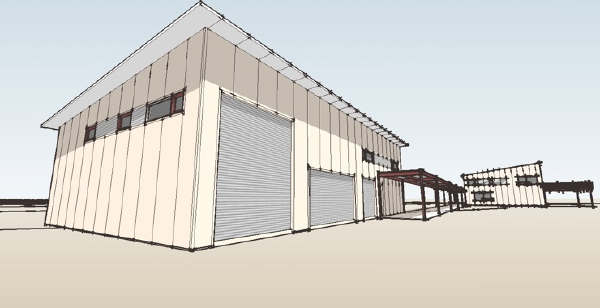 The covered walkway connecting to the house. As with the house, my schematics led to the fabrication drawings which are in the shop right now.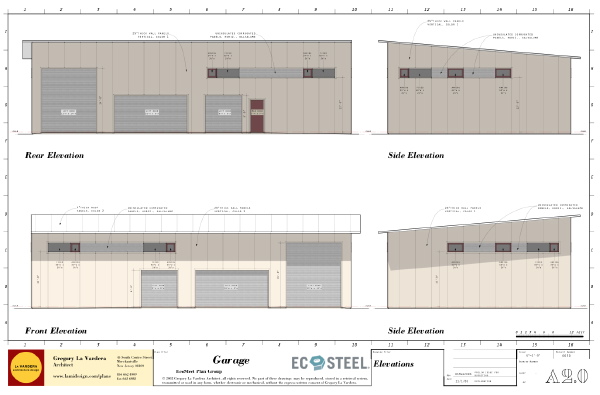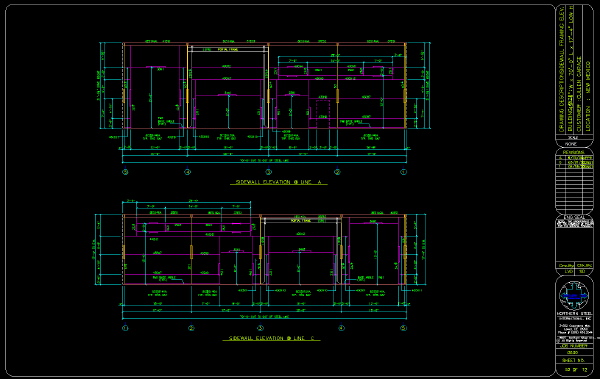 For the next update we can look at the observatory - very cool stuff. Continue reading "New Mexico EcoSteel House - the garage & shop"