There are variations on the 6040 House and 6030 House in design. We are in the process of designing two variations of the 6040 House and 6030 House oriented towards the narrow dimension for placement on lots with a narrow-deep proportion. Both of the designs are rather luxurious in their program but are laying the ground work for more commodity designs. The particulars of the setting where these will go have influenced the design solution in specific ways. These will be sited towards a view, which also happens to be along the street access side of their sites, and as such they are placed back on their lots to allow for private outdoor space in what is the front of the house. Sort of a backwards arrangement. To facilitate that the driveway and the entry are to the side of the houses. The 6030n is a 3 bedroom design with a deep overhanging porch towards the view and private yard. The plan includes an open living/dining/kitchen area, 3 bedrooms, 3 1/2 baths, and an additional room for home office or media.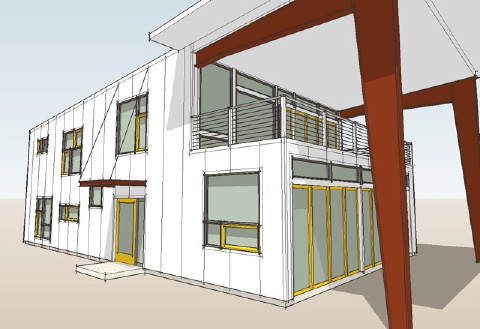 There is no garage in this design and we are providing a separate garage structure.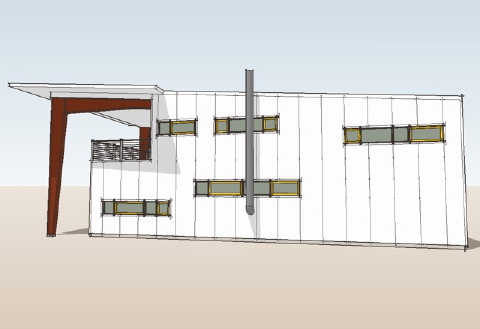 The 6040n is also a 3 bedroom design, with integral 4 car garage - yikes! This house flips the living space to the upper floor to better take in the view. It includes an open plan living/dining/kitchen area, 3 bedroom including 2 master bedrooms, 4 baths, and like the 6030 a room for home office or media.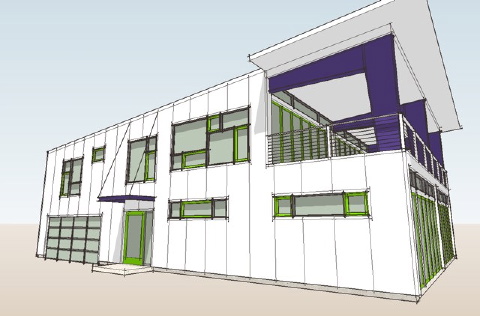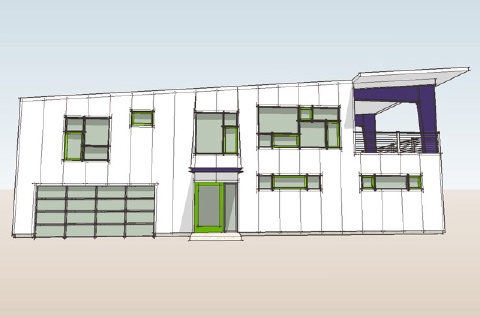 We expect to be creating unique plan variations on these shells for customers on a design to suit basis.