Finally, introducing the Timber Case House, an all wood version of the Steel Case House. Why oh why would I do this. Well there have been a number of inquiries over the years for a wood version - people who have liked the house but did not want to venture into the exercise of procuring the steel frame; or simply had a preference for wood. On my part I have a fascination with our current engineered wood products, parallel strand lumber (PSL) and engineered roof and floor trusses. This was a perfect opportunity to make a house that showcased this technology rather than bury it in the walls as is so often the case.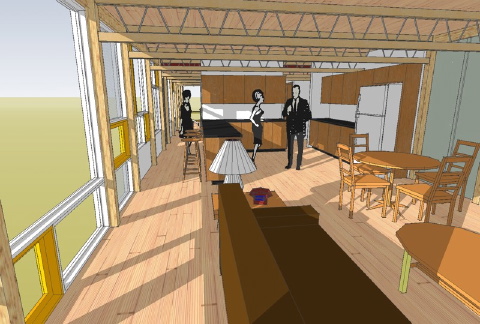 An interior showing the exposed PSL posts, beams, and wood/steel floor trusses.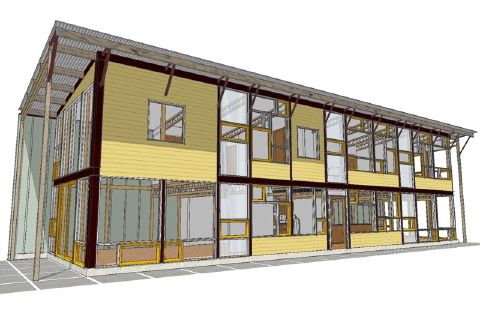 And the familiar exterior with pressure treated PSL members for the exposed posts and beams. Design prints will be completed shortly, and Construction Prints to follow soon after. I'll announce it here as usual. This will complete the 4 variations of the Steel CaseHouse which I mentioned earlier in the blog. Next I will try to get back to some of the other designs that are in progress.
Technorati Tags: house plans, modern design, modern house, Steel Case House