Just a quick picture. The owner is insulating the house himself, and he is using mineral wool for better energy performance. It also makes the house more sound-proof, and increases fire-saftety as well.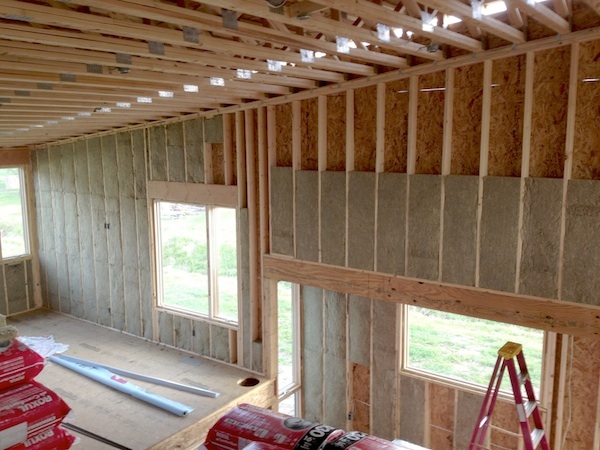 With this insulation and the "smart" vapor control layer this first XHouse1 will have the "Good" version of the USA New Wall.
See the XHouse1 in our catalog.
Continue reading "XHouse1 First Build - insulating"