The windows have been installed, and this clears the way for the cladding and the remaining exterior work to move ahead.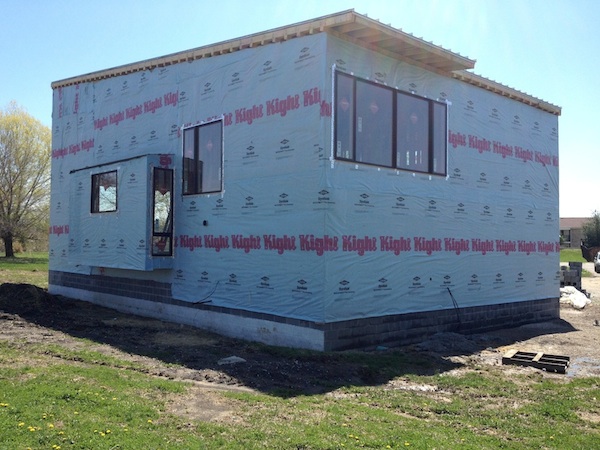 The windows in this case are Marvin's Integrity line. These windows are of fiberglass construction, with wood interiors giving the appearance of traditional wood framed windows. A nice feature of these units is the wood interior can be omitted in rooms where it does not make sense - wet bathrooms - or not worth the expense - say a laundry room. They are sturdy, have good thermal properties, and since fiberglass framed windows are typically painted it means there are usually more color options than vinyl or vinyl clad windows.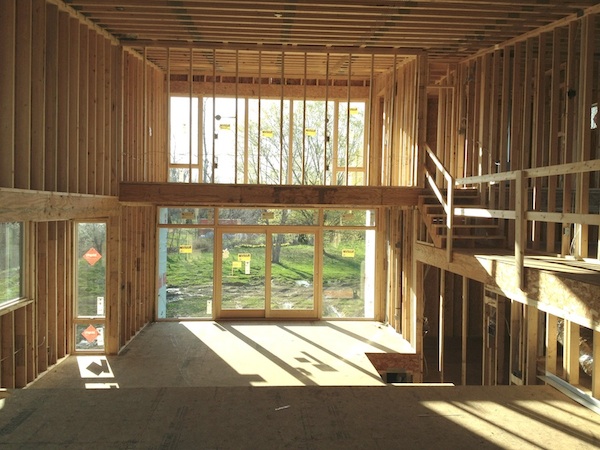 Insulation of the exterior walls, and sound insulation at the partitions is the next big step inside. The owner will be insulating the house himself, with help from friends. A good way to build sweat equity in your home.
Catch more photos of the work on our Flickr set for the house. And as always we thank all our customers for sharing their homes with us here.