Renderings never show how our crazy quilt of windows look when they are open. Our current designs in our line of stock plans, and the coming prefab house products typically have large blocks of standard window units with operable windows woven into the pattern. I've done many a drawings showing these configurations, often with the operable windows in different color to make them jump. I like the logic and the fun of this approach. You get the benefit of working with affordable standard sizes, and combine them to create large window openings. The drawings give you a feel for what it looks like but the real fun however begins when the windows are open! We had a really nice day yesterday, warm and breezy. I think it was the first time we cranked every one of them open.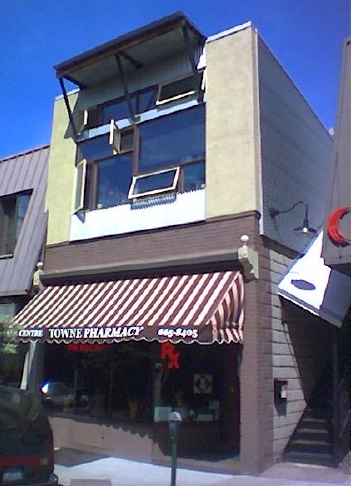 Technorati Tags: house plans, modern design, modern house
Continue reading "Windows Open"