Contest fun is all over now, so its back to production work to get all the great designs we have in Design Prints available in Construction Prints.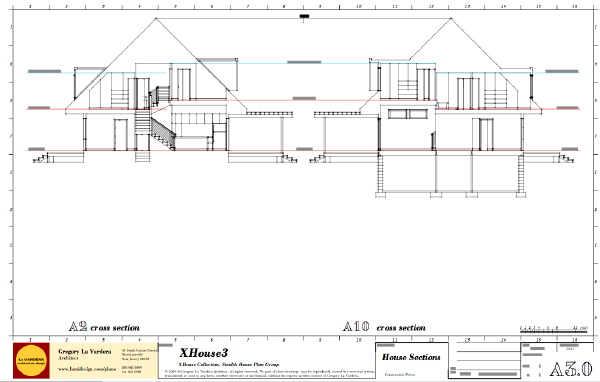 Next up is the XHouse3 design. Three bedrooms, a home office, 1,986 sqft, MoTrad modern traditional fusion design. Order now, and we'll push it out the door for you faster than you can say anti-mcmansion 5 times. Above, house section sheet from the Construction Prints underway. Yes, thats right, if I'm up to the sections that means the plans and elevation sheets are already laid out waiting for notes. Its closer than you think.
Continue reading "XHouse3 Construction Prints officially in production"