Preparation for the pouring of the floor slab. The preparation work for pouring the ground floor slab for Vermont Plat House is under way. The radiant heating loops must be placed before the slab goes in.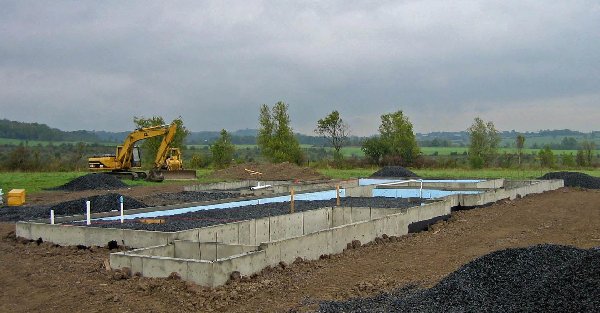 Plumbing is placed before the slab is poured. The builder has measured carefully to place these items.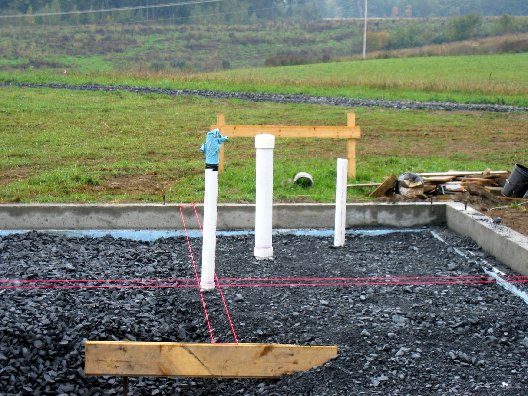 Technorati Tags: house plans, modern design, modern house, Plat House
Continue reading "Vermont Plat House slab prep."