The model of the house is done, now I can move on to creating the Design Prints. I have to add some "props" to the model and export images. Design prints should be available next week.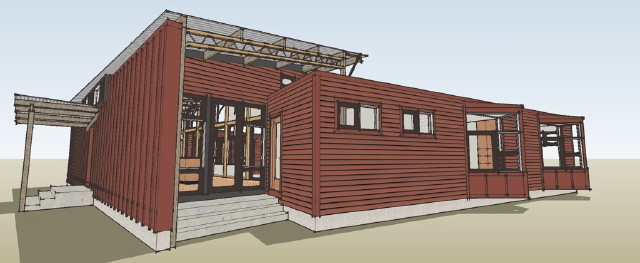 Technorati Tags: house plans, modern design, modern house, U House
Continue reading "0518 U House model done"