We explore materials and texture on the house The owner was interested in turning the exterior over to stucco. I wanted to add another layer of texture that broke down the scale of the large surfaces, and also reveal something about what was an addition and what was existing.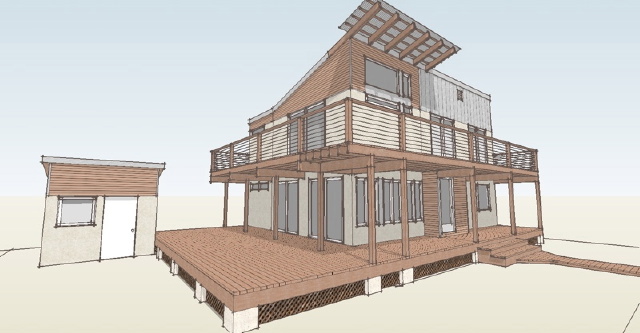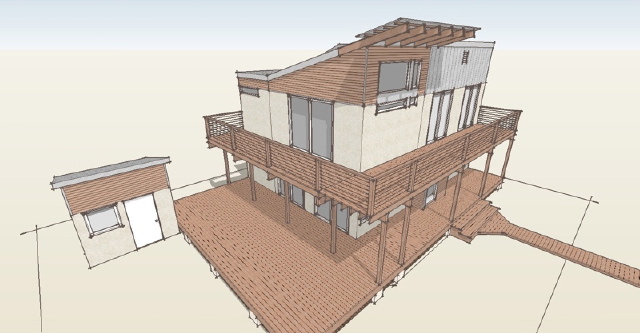 A friend, Jeff Jacobs, ran the modeler through rendering software he was experimenting with. He is a master with several different rendering packages.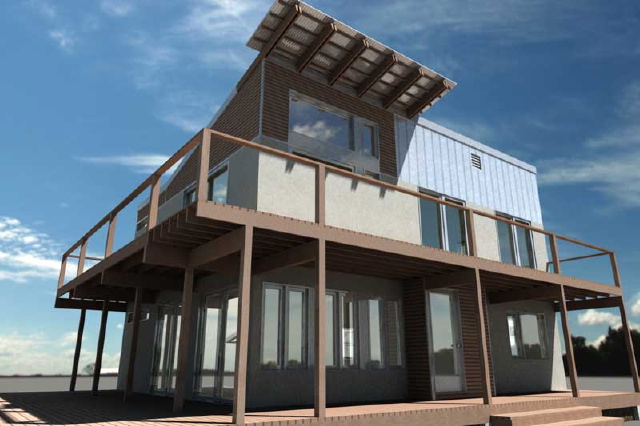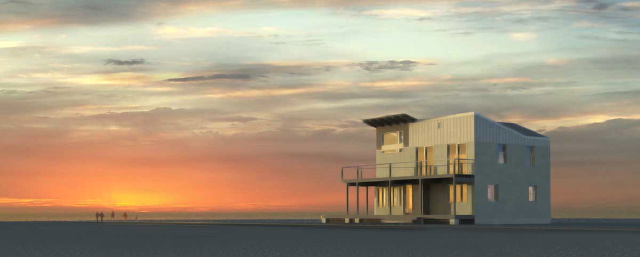 Sunset at the beach.
Technorati Tags: modern design, modern house