Architect Peter DeMaria working with TAW brings their first IBU based project to life.
This is for real - a house built with IBUs, or Intermodal Building Units (yes thats our name for shipping containers) which is being built in Rednodo Beach California and has been permitted through perhaps one of the most restrictive permitting environments in the country. Architect Peter DeMaria working with TAW is building the first project born of their efforts. Its very exciting to see a real project coming about, permitted and approved as a legitimate building system.
These images following are from an article appearing in the LA Times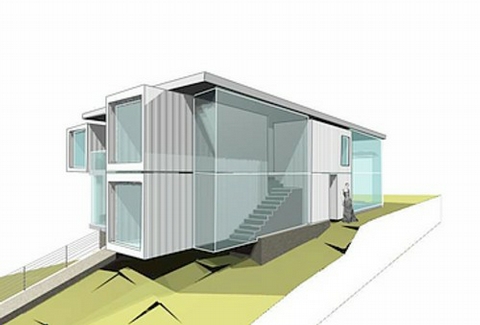 rendering by DeMaria Associates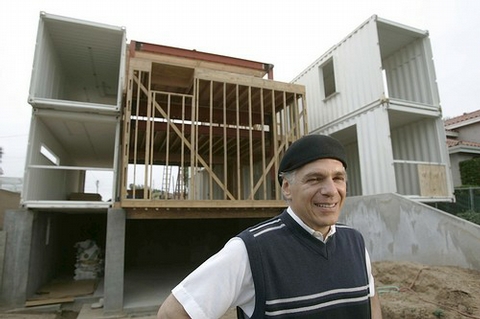 This is Peter DeMaria at the building site. Photo by Don Kelson of the LA Times.
There are interviews and a lot of info about the project in the article so have a look.
If you are deeply interested in the idea of building houses of shipping containers, then you should look at our take on shipping container houses: ibu_evolution. If you are looking to build a weekend house or a house in a mild climate from shipping containers I'd love to design it for you based on the ibu_evolution system. You will find a Contact link, and an inquiry form when you follow that link.