I've just completed an extensively modified Plat House for a site in Vermont The mods were so extensive that it is really hard to even call it a modification. It is practically a whole new house. The plan has been expanded from 2 to 3 bedrooms, and an attached 2 car garage added to the arrival side of the house. The floor plan retains very little of the original Plat House arrangement.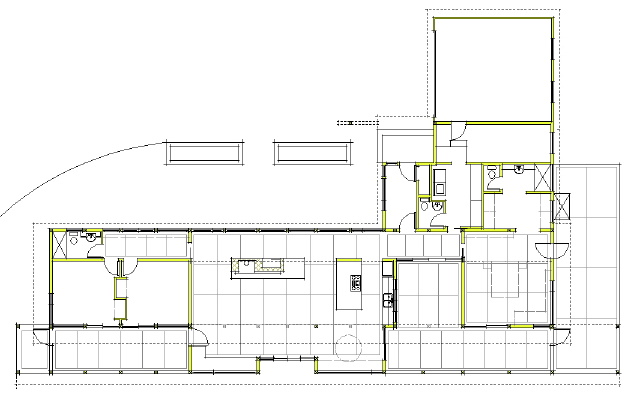 The way the house is being built differs from the original as well. Here the main roof will be composed of SIPs panels, rather than the engineered joists. As a result the overhangs are composed of the full thickness of the SIPs panels rather than the metal roof panels alone as in the original house. Although the profile of the house is similar that roof detail is a departure in character with this version taking on a decidedly mid-century feeling in some of the details.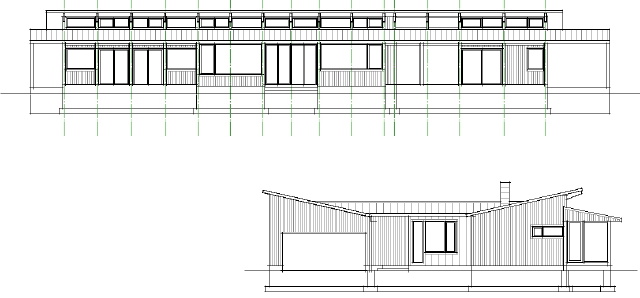 The construction should begin in a few weeks. Preparation at the site has begun, and the drive has already been laid.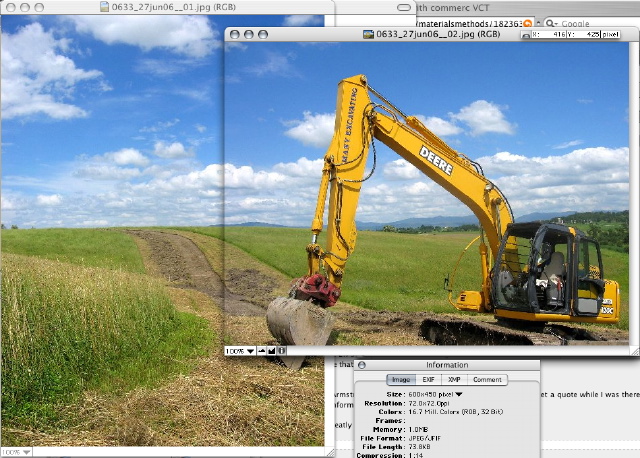 As you can see it is another beautiful site and we are looking forward to seeing it come together. The owner has promised to share this with us as it happens.
Technorati Tags: house plans, modern design, modern house, Plat House