The floor was finished up this past week as the maple trim pieces were varnished to match the factory finish on the floor planks.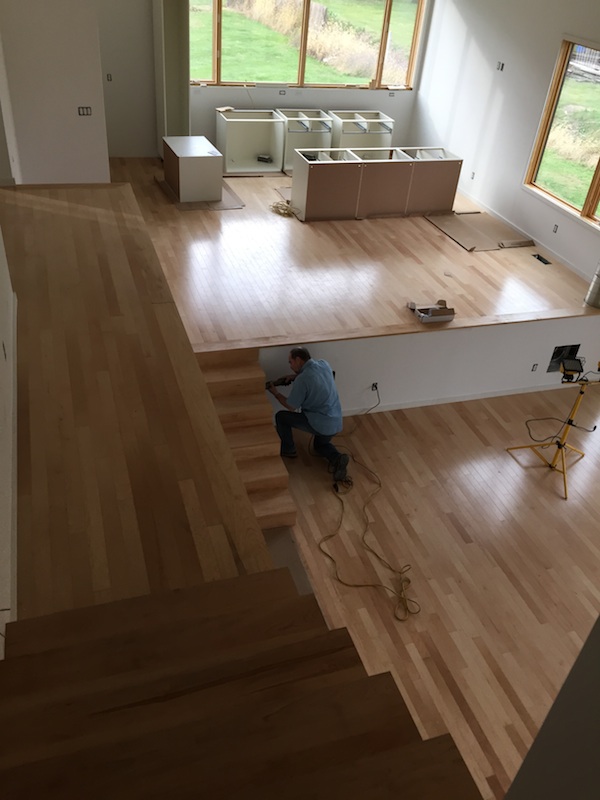 Here you can see the builder finishing up the trimming of the drywall at the stair risers and treads. And the flat-pack cabinet bodies are now well underway. We'll see the installation of the kitchen cabinets next.
Thanks for following and make sure you look at the Flickr album for this house to see all of the progress photos. Thanks to our customers for sharing their builds! And you, our readers - we look forward to you joining our family of modern homeowners!
Continue reading "XHouse1 First Build - more interior progress"