As regular readers know, the Plat House has been our most popular design, popular in sales, and popular in completed projects. We often wonder why that is so?
I've always suspected that this was the inevitable result of people seeing real examples of the house built leading to more people building the house. And no doubt this contributes to the design's popularity. But when I see the diverse applications of this house in Maine, Hawaii, Oregon, I realize that the design has an inherent adaptability that broadens its appeal.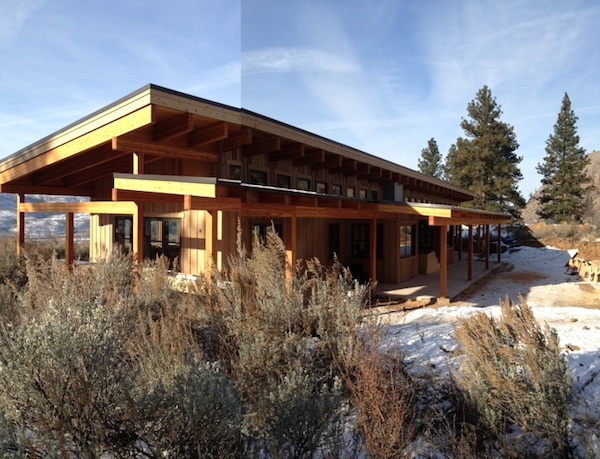 Plat House in Oregon, construction, winter 2014
Continue reading " Ten years later, Plat House continues to surprise"