First photos of a new 0242 Plat House under construction on Prince Edward Island On a beautiful site overlooking a lazy bend in a river another Plat House is taking shape.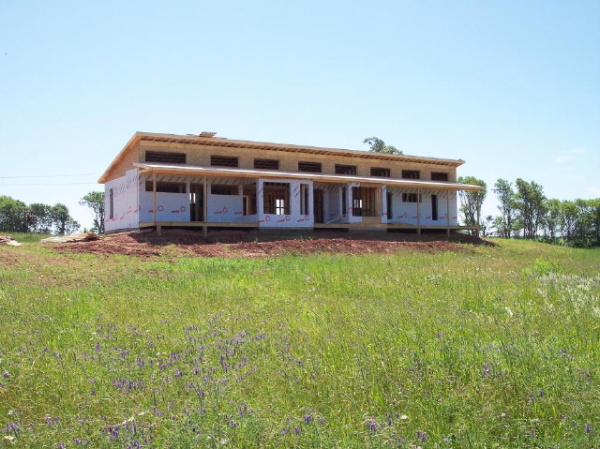 This Plat House has been modified to create 3 bedrooms, and adjust the roof overhangs for its siting facing roughly north. There have also been some other common sense changes for climate with the window sizes. The owners worked with local PEI architect Ross Macintosh to prepare a modified floor plan to suit their needs.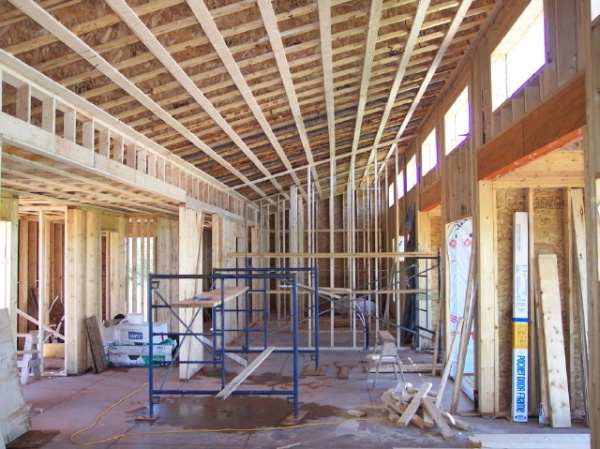 Inside we can see that they have built the house on a radiant heated slab - very nice. We are very happy to not only see more Plat Houses built, but also to see people fearlessly adapting them to their needs. We are looking forward to seeing more of the other Plat House projects underway in other parts of the country.
Technorati Tags: house plans, modern design, modern house, Plat House