Adding the deck back in, and trying a different roof line. The input from the first scheme was that the upper level balcony was really desired. This dictated opening up the existing bedroom windows to doors. As far as the roofline, while it was worked into the new composition the feeling was that the image of the old house roofline was still too strong and they wanted it to go away! This feedback led to the development of a new scheme, shown here: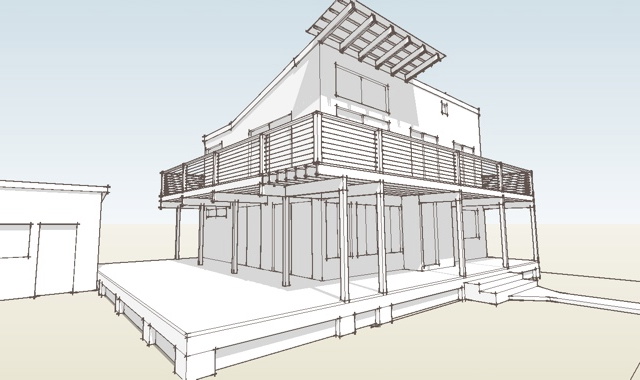 Now the existing roof line is hidden behind a new fascia, the roof slope of the new master bedroom turned to match up with the new fascia. The existing roof line still exists behind so we still manage to avoid reframing the existing roof, but the house turns a completely new facade to the street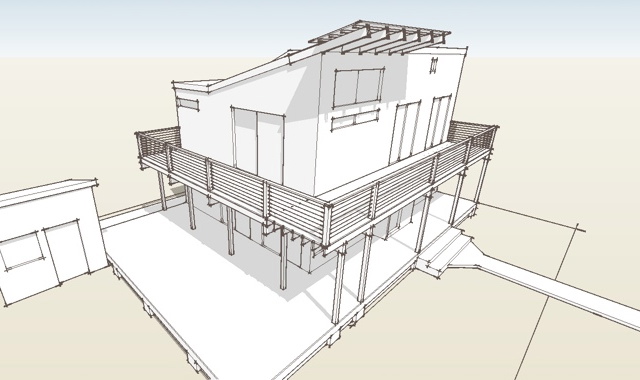 And yes, that is the existing attic vent worked into the new composition! This is still a rough massing model which will need further development.
Technorati Tags: modern design, modern house