An addition to a small cottage in a seaside community I thought I would share this project through the blog. It is not a stock plan, nor a prefab, but a small addition for a client who has a modern sensibility and wishes to transform their existing house into a modern house. The existing house was a typical one story beach cottage, like many that were built on the NJ shore communities during the 1950s. Some time later it had an addition to create a second floor and a small side porch. There are 3 small bedrooms upstairs and one bathroom.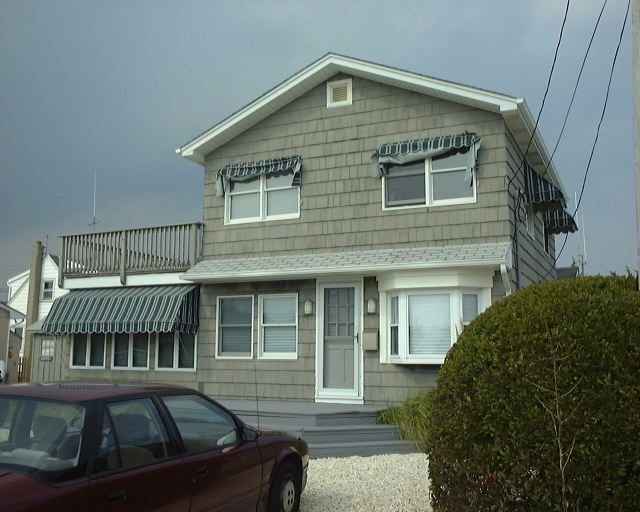 The owners wish to add a new master bedroom and bath to the second floor, and "re-invent" the exterior to make the house feel modern. They collected a wonderful range of images which they presented to me in the form of a collage. This has been a consistent reference point for me as the project has progressed. Some of the images were from their travels, others clipped from Dwell. The first step in the design process after measuring the exiting conditions is to mockup the existing house in 3d to work with during design.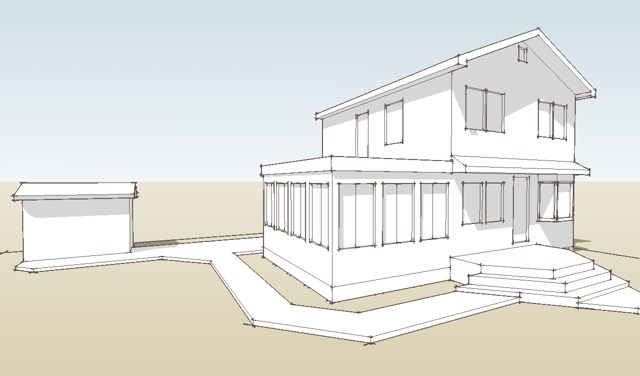 The small roof deck over the porch has a great view of the bay, yet the owners rarely use it because of its location.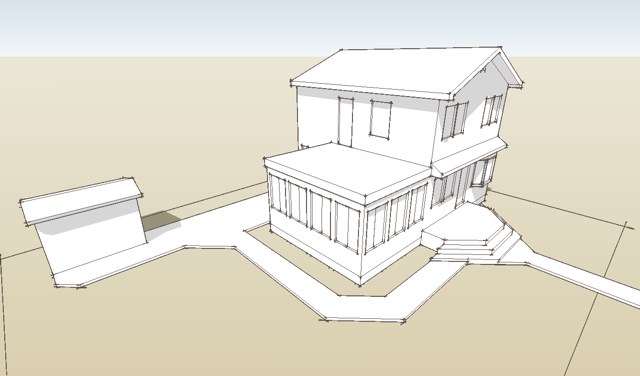 Budget is always a concern on projects like this so the question was how to re-invent while keeping the work limited. Thats it for now.
Technorati Tags: modern design, modern house