More images today of the Plat House project in the mountains of Colorado. Excavation and pouring of the concrete footings happened this past week. The digger starts! It looks like it is working just at the crest of the hill, reaching down a bit probably for the deck footings.

Here is the excavation cleared, re-bars appear to be hammered in marking the outline of the spread footings. Looks well drained, moist soil, but no water in the excavation - always a good thing.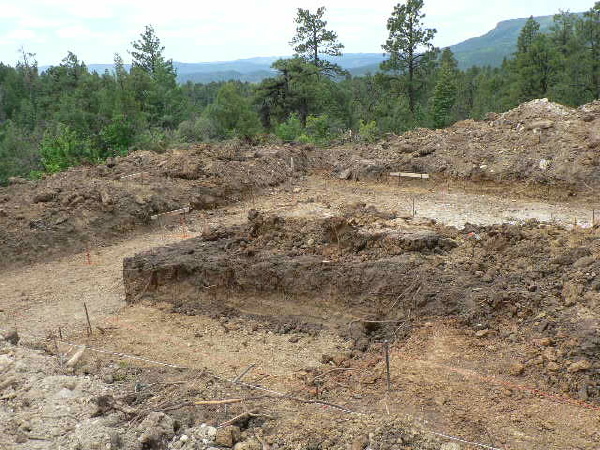 Here is the mixer feeding the pumper, and the boom making the long reach to the house site. A boom pumper rental is not insignificant, but it can really speed up the handling of the concrete making it well worth it. More so if you have a site where direct access to the excavation is tough.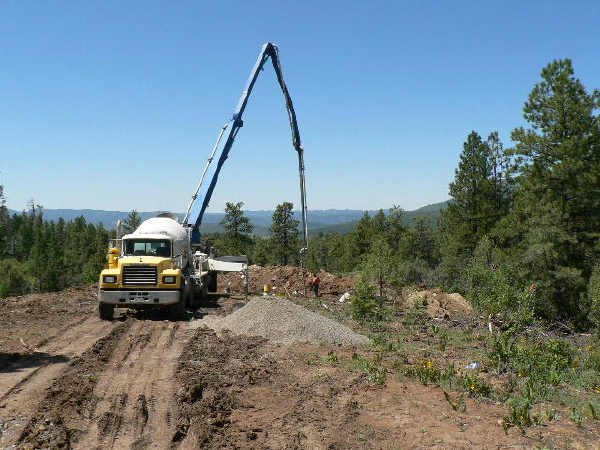 Footings filled, and curing.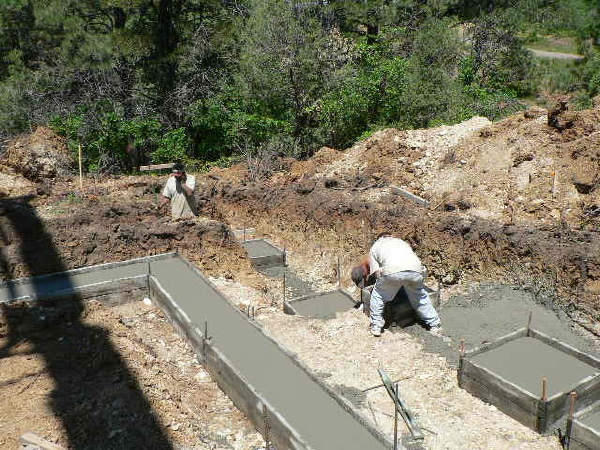 Our thanks go out to all our customers who share their projects with us and help feed our passion for modern homes.
Technorati Tags: house plans, modern design, modern house, Plat House