The plan sheet is near complete.
A quick update on the floor plan progress. Dimensions are down and notations almost done. Nothing sweeter than a plan full of dimensions!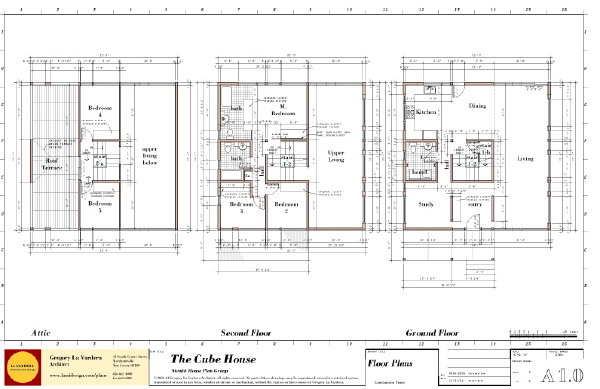 If you are reading this blog entry so many years later, or arrived here after a search for "Cube House Plans", I just wanted to let you know this great house design was completed and is available for purchase in our catalog: 0380 Cube House. Thanks for taking a look.