The second floor partitions, and the roof in as much as it is tied together with the partitions, have begun to be framed up. Very soon the overall massing of the house will take shape. Already you can start to get a sense of the second floor spaces.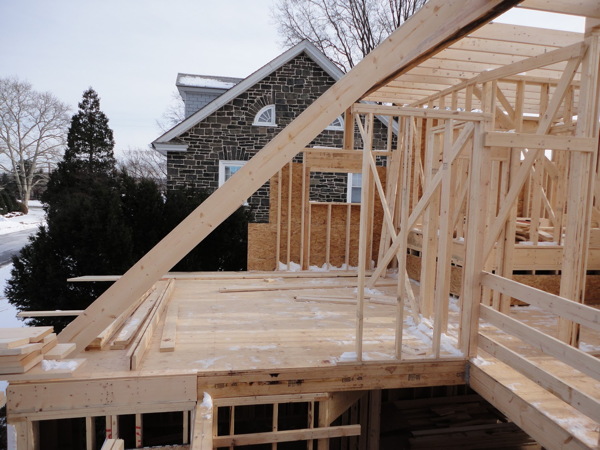 So click through to see the most recent photos from the second floor.
Get the flash player here: http://www.adobe.com/flashplayer
If looking at the floor plans of this design will help you understand what you are looking at in the photos then follow this link over to the project page at our web site. Remember, this house design shares its MoTrad DNA with our house plan the XHouse3.