Materials are arriving at the site and the first structure - the garage - is well under way. The erection crew arrived at the site and set up in anticipation of the delivery of steel. The framing for the garage arrived on a single truck, was unloaded, and staged, ready for this crew to have at it.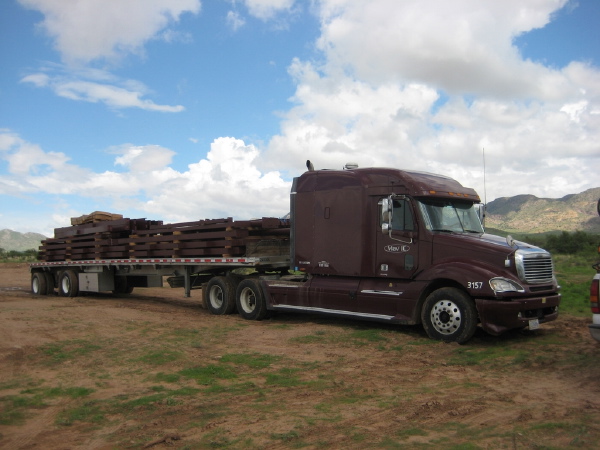 One thing you will notice here which differs from the 6030 House build that was covered in the blog earlier, is that there is no crane here for this install. The site is level, and provides access to the structures from all sides which means there is no need to lift over the structure to reach the far side. The erection in this case will be done with two all terrain fork lifts, and a pair of scissor lift platforms.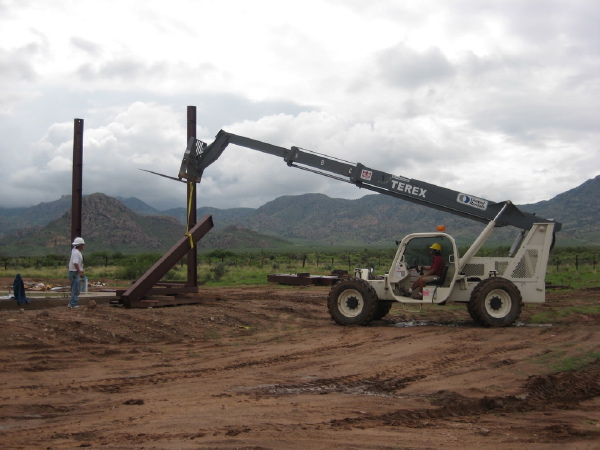 Columns are quickly lifted into place, and main roof girders follow quickly. Wall girts and roof purlins, which are the secondary framing members, were going up already at the end of this photo set. The installer has two forks and two lifts on the site which will make for a quick install.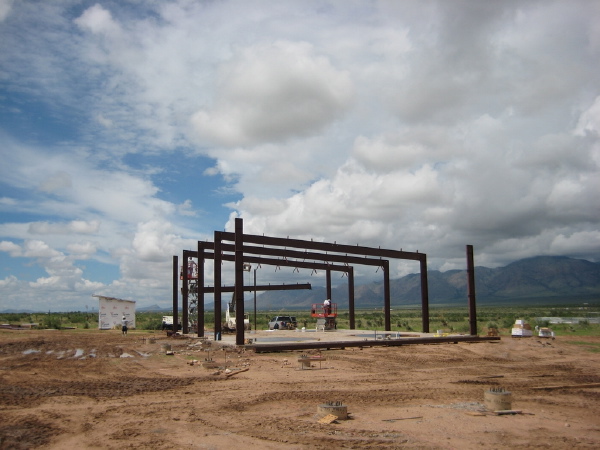 Wall panels arrived at this point, and the delivery of steel for the house is supposed to be right on its heels. All the photos in this set have been provided by the owner. We have put together a Flickr photostream here so you can see all of the photos. The owners also included some fantastic shots of the local scenery and indian rock paintings from the nearby foothills so I've included them in the set as well. Cools stuff - follow the link to rest of the post for the photo browser!