The siding has been stained, and the garage has caught up to the house. Both are awaiting the metal roof to go on next. We are very happy to present another update to the construction progress on the Colorado Plat House. I'm sure that following the metal roof that the interior work will begin in earnest and then hopefully we will have a look inside. The owner informed me that the windows that were used are Milgard thermally broken aluminum windows which does account for the narrower frames I mentioned in the last post. They have specced low-E glass as well, always a good choice.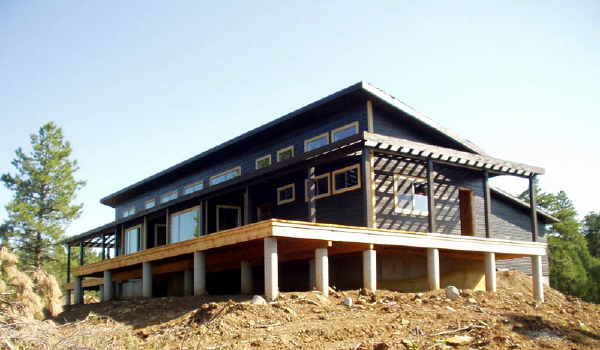 The biggest change you will see is that the house has been stained a wonderful dark brown. I think this will really jive with the pine forest setting. This is the first dark color we have seen on a Plat House and I'm loving it. I am not sure what the plan is for the window trim, which looks unstained in the photos. It may be destined for a contrasting color, or it may have simply not been stained yet.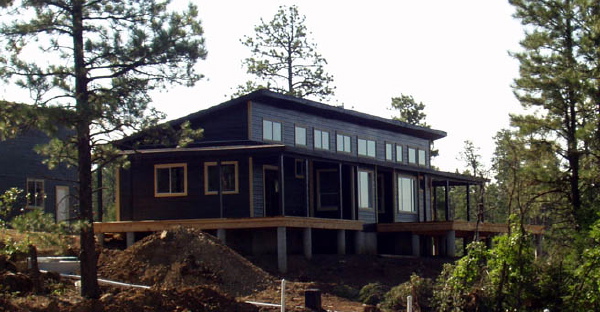 The owners said that their roof will be a natural aluminum color, so I believe that may bring out the aluminum on the windows a little bit more which will be a nice connection, similar to what we saw on the Vermont Plat House mod.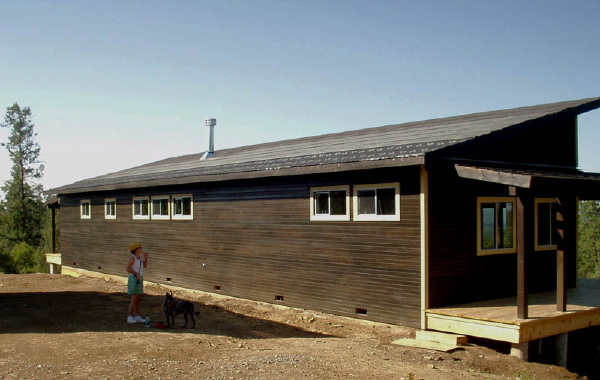 And last but not least is the garage. It appears to be all sided and in the same status as the house now awaiting the roof. It looks great - this is the first ad-hoc two car Plat House garage. Well done!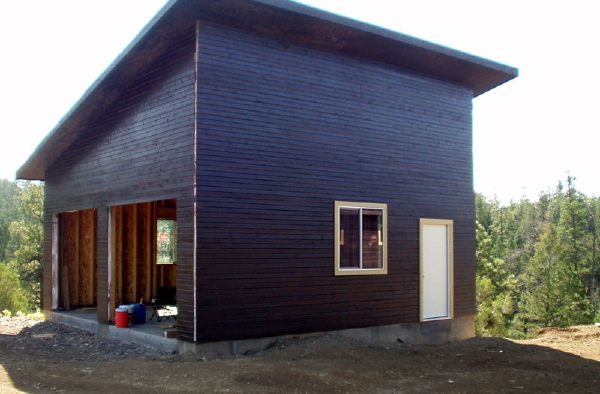 Technorati Tags: house plans, modern design, modern house, Plat House