The Plat House being built at the environmentally sensitive development, Common Pond, in Georgia has been under construction for several weeks. We've got the first group of photos from the developer and the builder. The house design has been adapted for SIPs, the first Plat House we've seen to utilize this system. The house site is fairly sloped, so the long rectangular shape of the Plat House lends itself to this site. The amount of cut and fill required to establish the building site is reduced because the house is fairly shallow - it hugs the slope as it is called.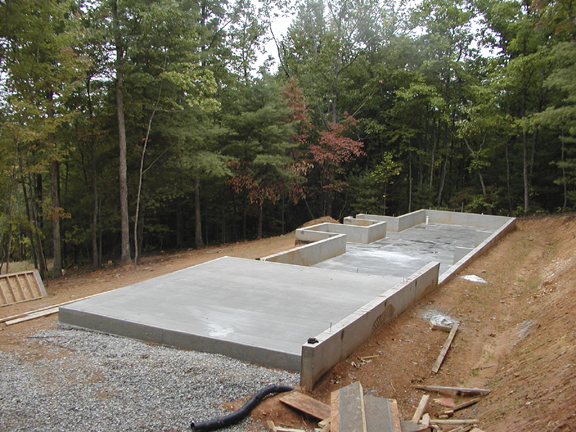 The SIPs panels had to be transferred from the semi truck that delivered them to a smaller flat-bed in order to manage the drive up to the site. The smaller truck was the type with the lift boom built in which was convenient for loading and unloading. Once on the site SIPs panels go up rapidly.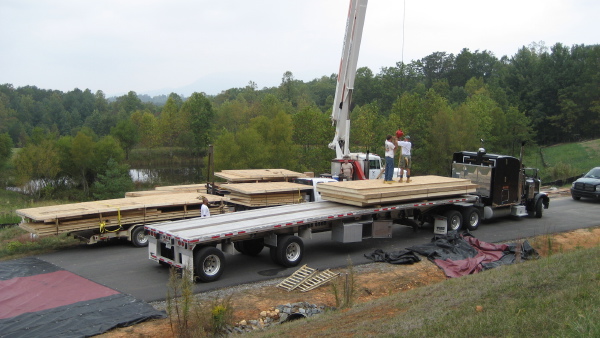 There are several modifications that the owners and developer have worked out themselves and with the SIPs manufacturer. The house includes a garage which is on the bunk room end of the house as at this site you approach the house from that end. Other changes are to the windows, some out of the owners desires, and others apparently out of the use of SIPs. In order to "float" a window opening within a panel there needs to be some margin of panel all around the window. Many of the Plat House windows run right into the corners which may be very difficult to do with the SIPs panels. It is interesting in the photos to see how they are joining the post and beam framing of the window wall side into the SIPs panels.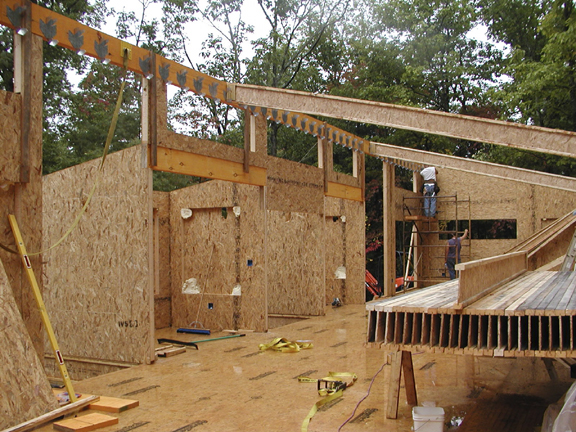 More images after the jump. We have also created a Flickr photo set for this project where you can see all the photos at full size if you wish. The pictures are also being placed in the LamiDesign House Plan photo pool at Flickr. Remember, visit these sites for more information: Common Pond Home Dixon Gary Realty
Technorati Tags: house plans, modern design, modern house, Plat House