This is an exciting installment of the New Mexico EcoSteel House story. This week the telescope arrived and was installed onto the instrument pier of the observatory. This was done before the dome was set to ease the installation. The telescope was already installed on its mount, and both were simply lifted into place by the crane. The dome followed the next day completing a big step for the observatory.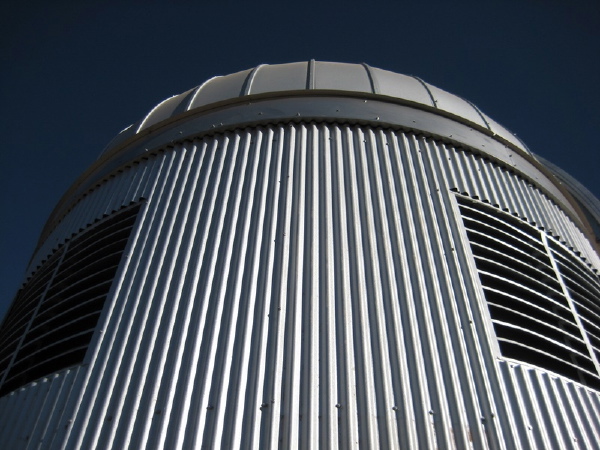 There is still not power at the site, so the scope is not up and running yet. I'm sure we will see some photos from it as soon as its powered up and calibrated to the control software and dome. In the Flickr photo stream below you can see photos of the scope arriving and being installed. The telescope is manufactured by RC Optical Systems who makes telescopes for astronomy as well as military use. The particular type of telescope is a ritchey-chretien design which is well regarded for its clear imaging and very low distortion. You will notice that it has an open truss-work rather then a cylindrical barrel. This helps discourage thermal convection within the body of the scope, which would cause distortion with the different density of air in the currents - think of a mirage over hot pavement in the summer. I know this seems like its over the top, but for comparison you should look at a big boy - the twin Keck observatories at Mauna Kea, Hawaii - click through to the interior photos to see the size of their trussed instrument. Our entire dome would fit inside! (these photos are from a visit to the facility by the owners of RC Optical).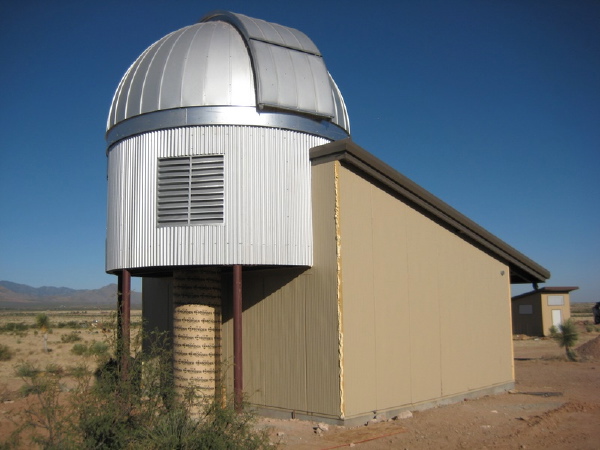 There is is, looking much like our earlier drawings. And finally the Flickr photo stream after the jump. Remember you can see photos of the entire build on the Flickr New Mexico EcoSteel House photo set, and all the EcoSteel projects in the EcoSteel photo pool.