We are very pleased to introduce a new customer build, this time the first customer to follow up and show us the construction of their 0367 Porch House. I won't spend time reviewing the design of the Porch House here on the blog. If you are not familiar with the house I'd encourage you to click through and look at the design as you review the construction photos. The house was intended as a weekend or vacation house, although there is no reason it could not be used for a full time residence or modified in any other personal way. The most unique feature of the house is the ground level screened living area. This really lets you transform the house during fair weather allowing you to move your life into the living and sleeping porches.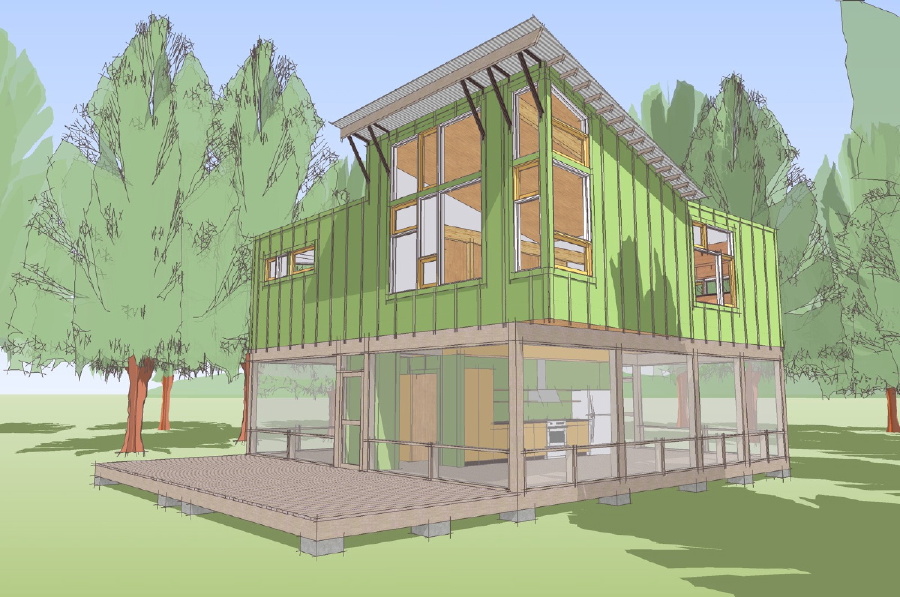 The owners have a great site nestled among a stand of live oaks and cedars. They are building the Porch House right between several of the trees which I think really reinforces that connection between the inside and outside. In the photos we can see their footing piers in process. The long footings in the center lie below the stair which should give you some orientation to the floor plan.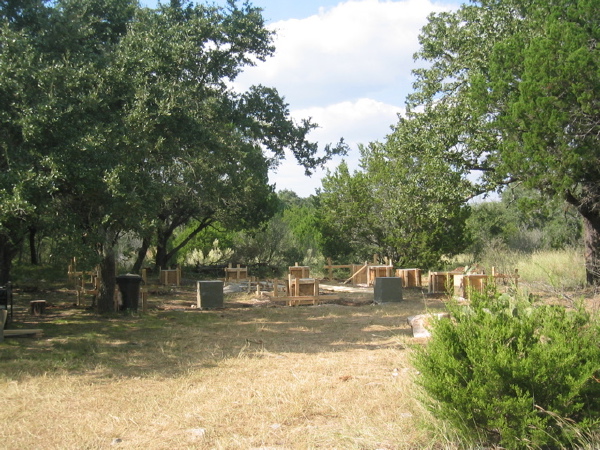 The owners are going to be using some interesting green tech in the house. They are planning on a composting toilet, and a small septic system that will deal only with grey water from the sinks and kitchen. They are also going to be collecting rainwater, and they have plans to modify the roof slope to simplify the collection of the run off on one side of the house. We'll have to watch and see how that plays out.
Their long range plan is to add a 0242 Plat House to the site here and with a connection between them use both structures to house their growing family. This is a great plan and again is another great opportunity that the houses offer as they all share some common design themes. So we would like to welcome them to the LamiDesign modern house plan family and thank them for sharing their project with us, and with you here on our blog. And its a good time to throw back thanks to materialicious who made a very appreciated appeal to see this very house built; and also to Land+Living who covered the Porch House in their blog several years ago, where it has continued to be one of the most commented entries on their site. Thanks for the support and I hope you all enjoy watching this as much as me.
Technorati Tags: house plans, modern design, modern house, Porch House