More photos posted to Flickr by the Owner of the 0385 Tray House under construction in Oklahoma. The second floor is framed up now and the roof should be following shortly. The garage walls are done, and the roof of the garage will no doubt be done with the carport. So far so good - the house looks sweet.

The owner has been shooting a series of panoramic photos that he is stitching together from individual shots. Check them out in the slide show below - its worth clicking through to Flickr to look at them full size.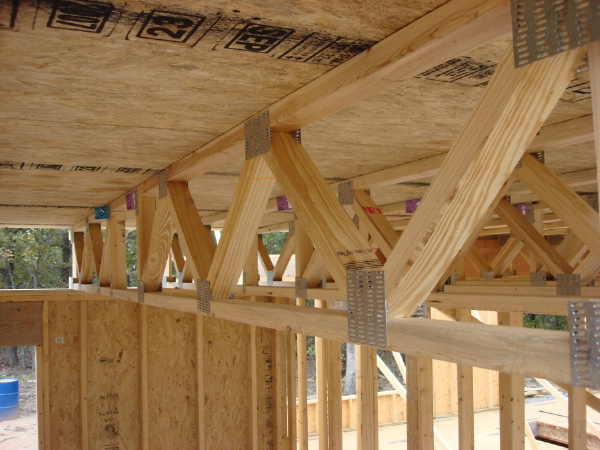 Here is a close up of the floor trusses that were used for the second floor. These are great because they make it so much easier to run pipes and ducts. Its not as necessary for the first floor if you are over a crawlspace, but if you want a finished basement they are also good for saving your headroom from duct soffits. And for the second floor they are ideal. More photos after the jump. The owner's photos posted to the older entries are at this Flickr site. The new ones from this entry are at a different user name here.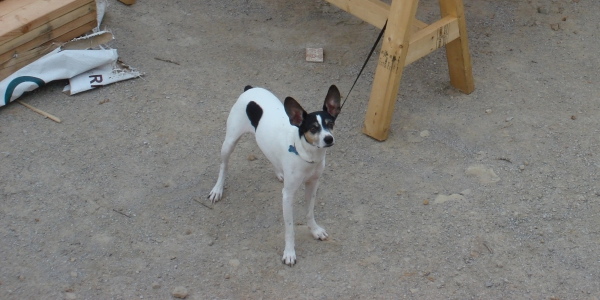 Good Dog!
Technorati Tags: house plans, modern design, modern house, Tray House