The finished cladding went up on the vestibule of the house at the end of this week.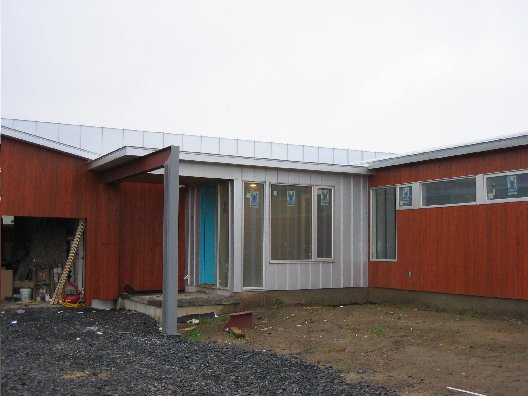 In my last post I described how the fascia above the vestibule roof was going to be clad in the roofing panels, and at that point I had completely forgotten that we had decided to clad the vestibule in the same material. Sorry folks, my brain is full.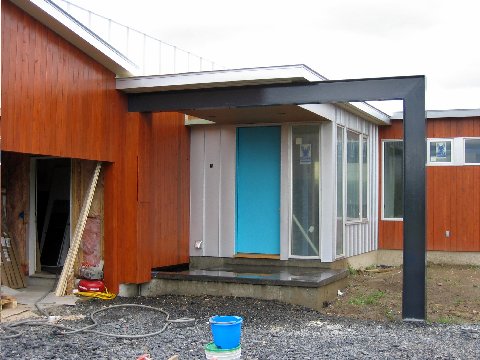 It looks sweet though, and along with the bright door it calls out the entry of the house as you approach. The steel beam got a coat of grey in this last shot.
Technorati Tags: house plans, modern design, modern house, Plat House