Today the roofers were back to complete the metal roof. The fascia above the front door is clad in the same standing seam panels as the roof, as was the chimney earlier.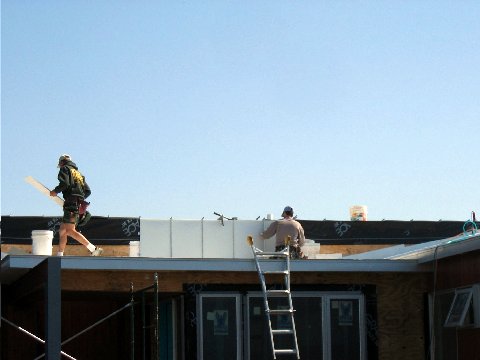 This fascia spans between the two sloping roofs that form the butterfly profile of the house. What is going on here is that we needed to create positive drainage (meaning sufficient slope) on the roof surface between the main roof of the house and the roof of the garage. Snow fall can be great here, and with a ton of melting snow on the roof its always better get gravity on your side in convincing it to leave quickly when the party is over. I also wanted to avoid draining this out at the front door as it also collects a great deal of the water coming off the garage and the house. So the decision was made to have it slope one way, towards the far side, which meant there would be a ridge, or high point above the door. Visually this would work against the butterfly profile, so it was clad in standing seam material to make it "of the roof" and not "of the wall".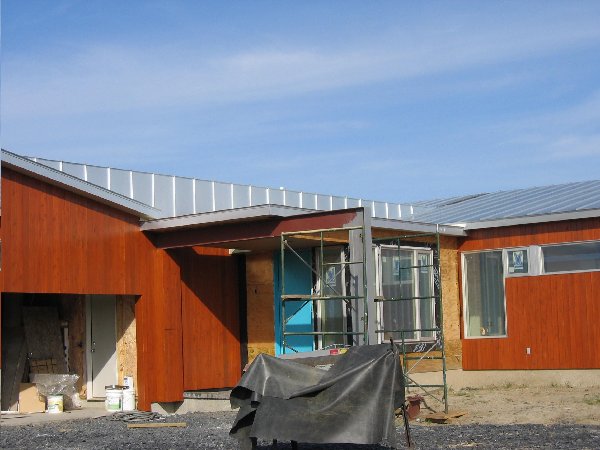 Cladding complete.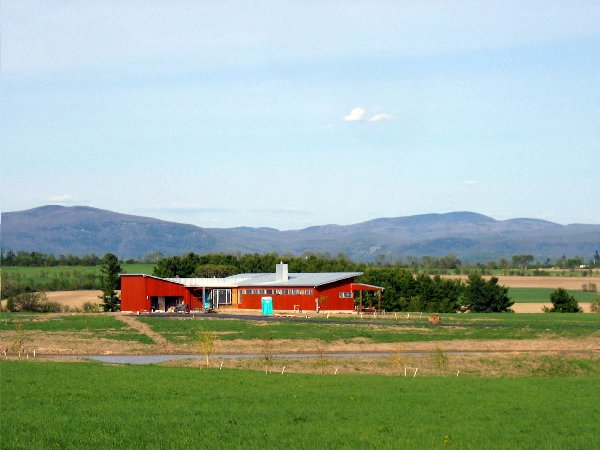 And the house from a distance.
Technorati Tags: house plans, modern design, modern house, Plat House