A few more shots from the owner arrived. Here is a closer view of the long strip of windows on the entry side of the house.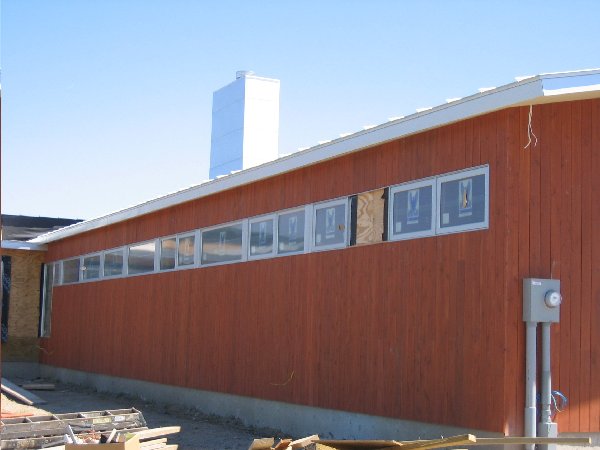 The electric meter will get an enclosure. The meter went up early in the construction and the owner and I corresponded about it. Its on the end wall, right where you approach the house, it seemed like a unfortunate location to me. But the owner had explained that the wire had already come some number of hundreds of feet at some great expense, and it was a hard decision at all to spend for that but the option was having the wire come in to the house via a series of poles. He did not want to spoil the site with an aerial wire and so he spent for the trenching. But he had to limit it to the nearest corner of the house. In that context the placement of the meter didn't seem so bad. Design and construction is often a series of compromises. At times we say its all about the details, its true. You just can't get lost in them. The guest bedroom side of the house. The crew takes lunch on a siding table.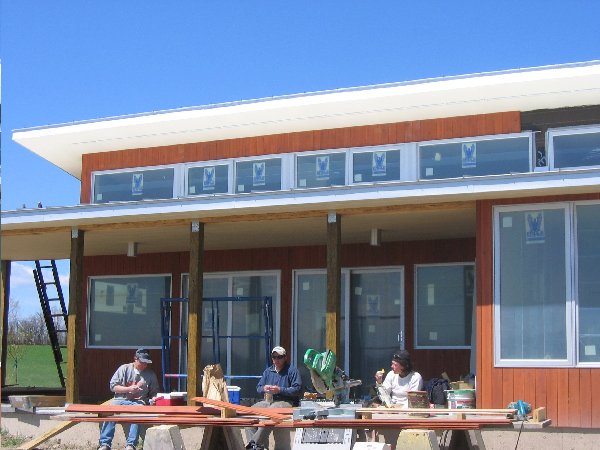 This porch was to be enclosed with screening, which I believe is still to come. The posts are yet to receive cladding which is why we see the framing connectors at the tops. But in the meantime the edge of the slab makes for a fine bench!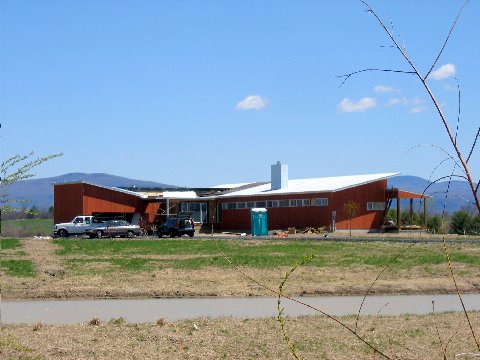 I can see it done now.
Technorati Tags: house plans, modern design, modern house, Plat House