I have been getting some great pictures of the interior of the house as it comes down the final stretch to completion. Today I'll show you the fireplace surround and the kitchen cabinets. I've shown a few photos up to now of the rough framing for the fireplace. It has two parts, a vertical shaft corresponding to the flue, and a horizontal mass that stops short of the ceiling revealing light from the high windows in the gallery space. This horizontal section will eventually hold a flat panel video screen for the living area. Truely the modern hearth, fire on one side, a video feed to the world on the other...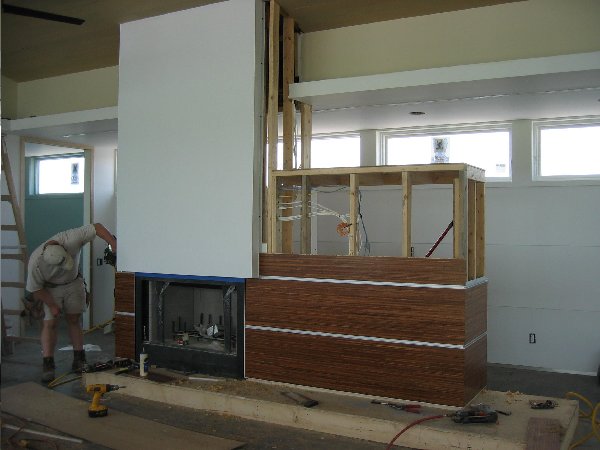 The horizontal volume is being clad in wood, seperated by bands of aluminum - a great treatment. The wood is actually a prefinished flooring product. Being that it is so sturdy there was no need for a plywood backing. The t&g planks are able to be mounted directly over the studs.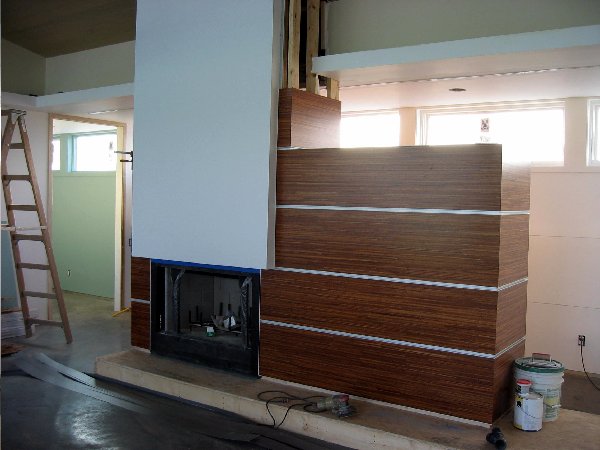 The hearth is not in yet - I'm expecting some stone, but we'll see what the owner rolls out for us here. On the other side of the room the kitchen cabinets and countertops have been installed.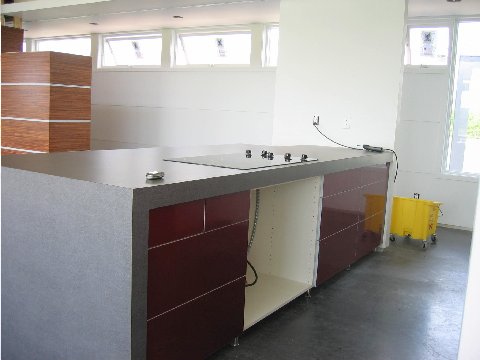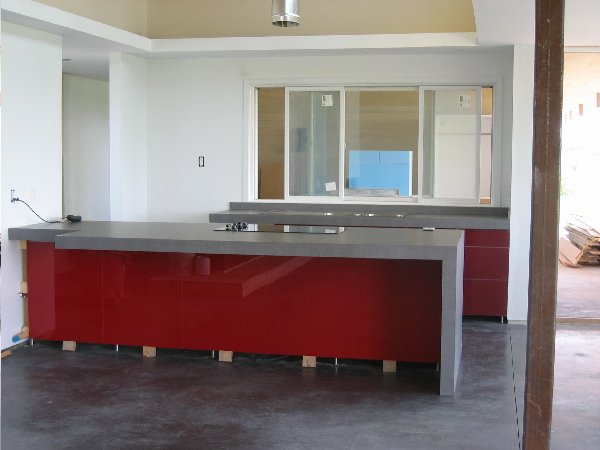 Yes, for those of you keeping score, these are Ikea cabinets. And the countertops? Concrete? no. Quartz composites? nope. Just good ole' plastic laminate! I love that. The window beyond in the second photo is a pass through to the screened in dining room. The owner moves in to the house in a matter of days. No doubt there will be more loose ends, but we will see it almost done very soon.
Technorati Tags: house plans, modern design, modern house, Plat House