The project has officially turned the corner, with the sodding of the lawns it no longer appears like a construction site. Many loose ends to tie up and details to finish or correct, but the movers have been scheduled and its nearly time for the house to start its life.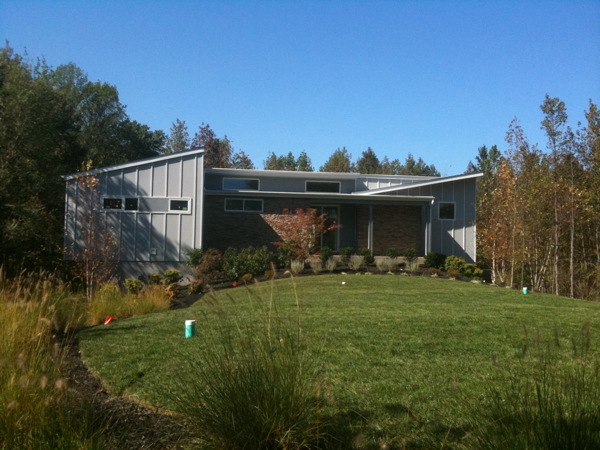 What a difference to see the house with a blue sky! The siding still has not been painted, so there will be at least one more great transformation outside before the big transformation that comes inside when the owners occupy.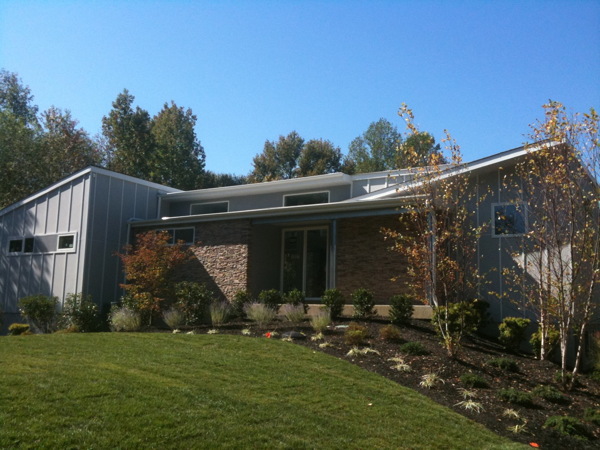 Remember the RS House is offered in a two story version as a house plan through our catalog. Note, plans for this house design are offered at a much lower price than the rest of our collection.