The dark wood flooring we showed in the early renderings is down and looks great.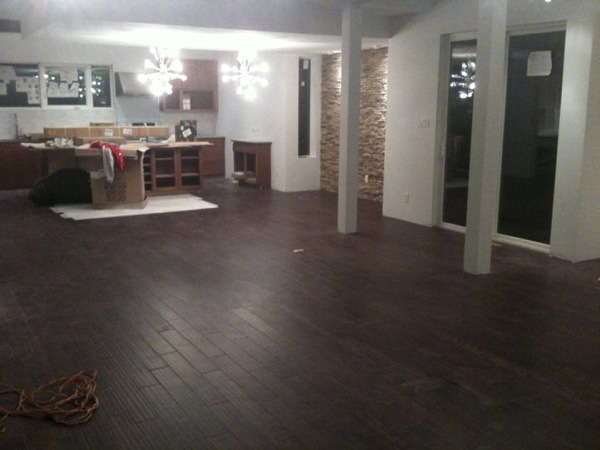 Also this is shot at night, so the light in the photo is all coming from the house lighting. Given that I don't think the dark flooring make the room dark. In fact I think during the day it will look even brighter.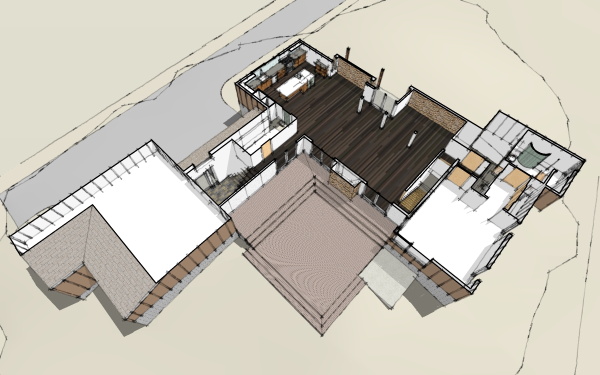 We actually had the flooring running the other way in the 3d model, but its incorrect. The flooring typically runs across the joists as it was installed. A few more new photos are posted over at the Flickr set.