Back in 2006 Dwell Magazine published an article about our customer who built a Plat House in Arkansas. The article is now also on Dwells new and expanding web site.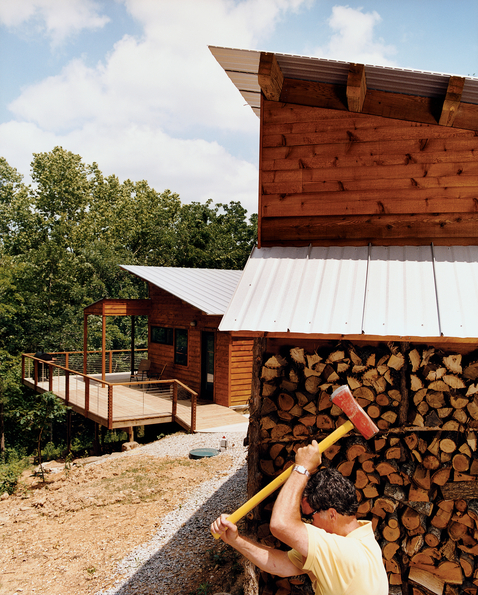 The article which appeared in the October 2006 issue of Dwell was titled "Part of the Plan" and was written by Eric Lawlor. He recounts the history of how the owner's came to build the house and some of the trials of being your own contractor. If you never saw the article, if it happened before you found our site, or before you were interested in our houses, then you can jump over to their site and read the article now:
Arkansas Plat House on Dwell Magazine's web site
Photo above is from the Dwell web site and also appeared in the article is by Daniel Hennessy. There are a few more photos on Dwell's site in a slideshow - don't miss them.