Things are going to start getting pretty interesting around here as several projects start to happen. Here is a quick round-up of what will be coming later this summer.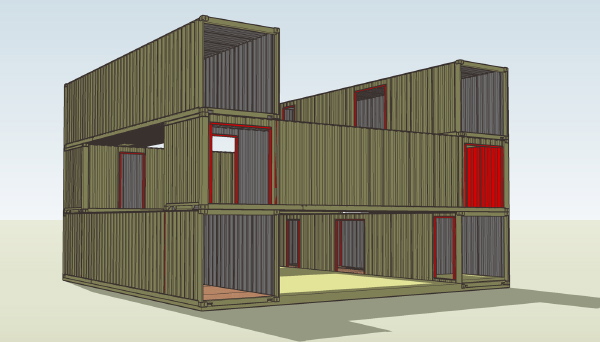 Our first bona fide shipping container based project is well into the design phase with intrepid client John Unger. John is an adept metal artist and will be fitting out much of the house himself. 3 stories, 6 boxes, including a 2 bedroom home, office, and workshop.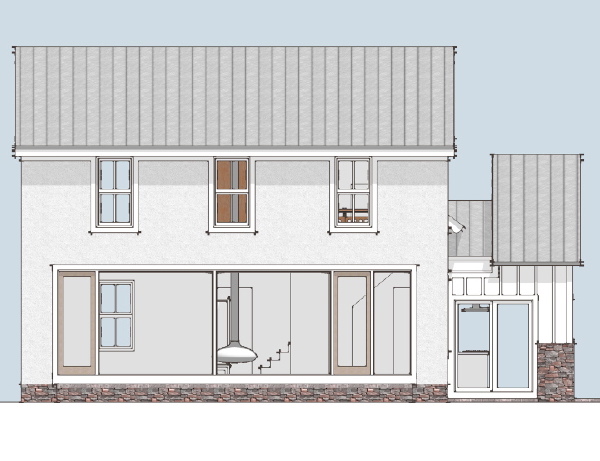 A complete and modern renovation to a Virginia Farm House. Yes, that is a big honking window in the side of the existing house and its going to take a bit of exposed structural steel hoonage to hold it up. Yup, and to hold up one of those sexy hanging fireplaces too.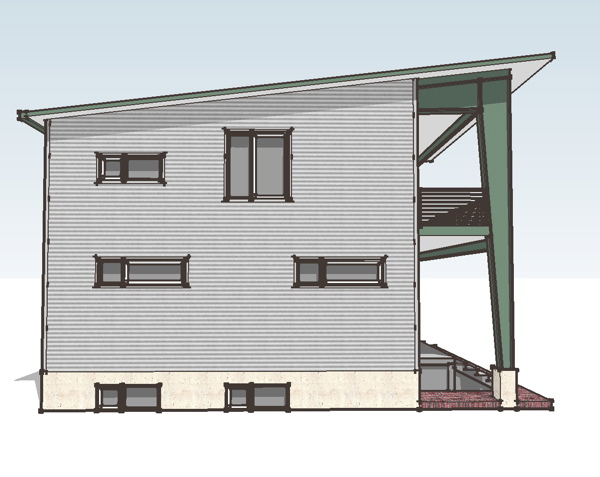 A new compact, and efficient EcoSteel house, should be going in the ground late summer in Maryland. This is the one I think, the one that has some legs, the promise of being anybodies affordable prefab. The new 3030 House: 30ft x 30ft plus porch footprint, just under 2000 sqft, 3 bedrooms, and a nice open plan living space. Fits on narrow in-fill lots, or in new compact communities. No onesies though. We want to sell these in bunches.

And the Massachusetts EcoSteel Plat House which started last fall is rolling again. The steel order is in and due on site at the end of the month. So keep your eyes peeled for these projects coming soon.
Technorati Tags: ecosteel, modern design, modern house, Plat House, prefab house