We are winding down on the conceptual design work for the Unger Studio today. Posted are current images of the state of the design.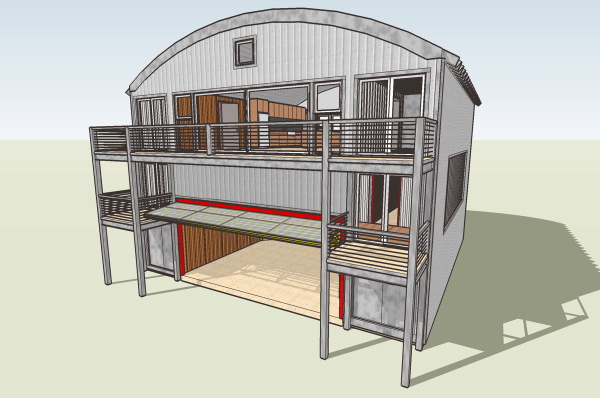 The building will be clad, as its location requires it to be insulated. The owner is considering steel insulated sandwich panels similar to what we use on the EcoSteel projects.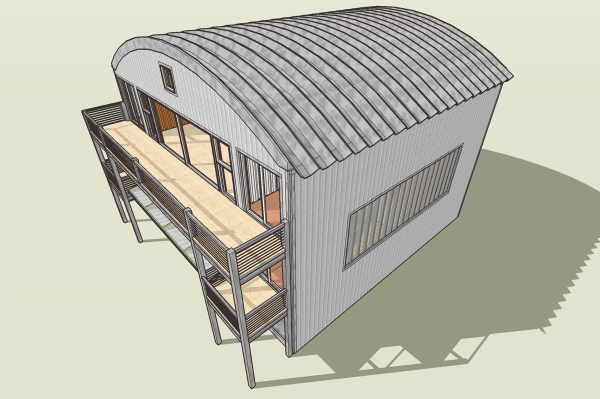 The balconies are intended to be made from an industrial mezzanine system. The roof is a self supporting corrugated steel arch, a very economical structure. Normally its used to create inexpensive space under roof and would come all the way down to the slab in a quonset hut like fashion. We are experimenting with several appropriated building technologies in this project to try and keep the cost to a minimum. We will continue to report on how that plays out.
Technorati Tags: container house, modern design, modern house, prefab house