Today, the second scheme first shown on the original post introducing the Suburban House project. In this scheme the house takes on a "T" shaped massing, with the garage front and forward creating an entry courtyard between itself and the house.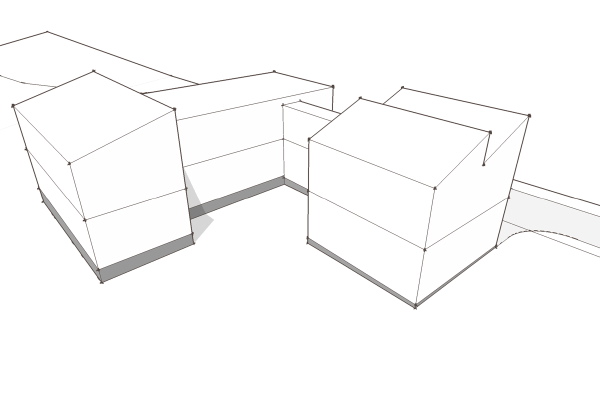 Although this scheme was a different configuration than the first scheme, there was the same mission to attempt to gather the spaces around the living room. To that end the plan repeated some of the changes in level we saw in the first scheme, however with much less success. click the link below to continue reading.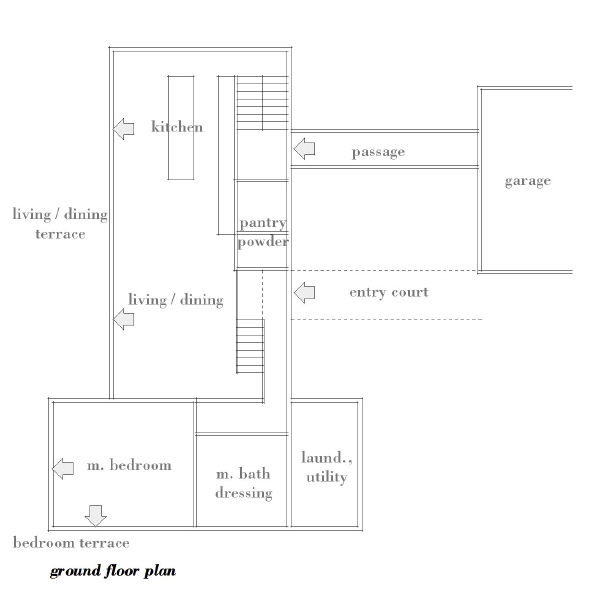 You'll see in the ground floor plan here that you enter a half level down from the living spaces, but on the same level as the master bedroom. The bedroom is remote from the door giving it privacy and a corner view out to the site, but this is essentially the same configuration as the other scheme. From the entry you would proceed up a half flight of steps to the living area. At the top of the plan there is a similar entry sequence coming from the garage which brings you into a mudroom entry of sorts, a half level down from the kitchen.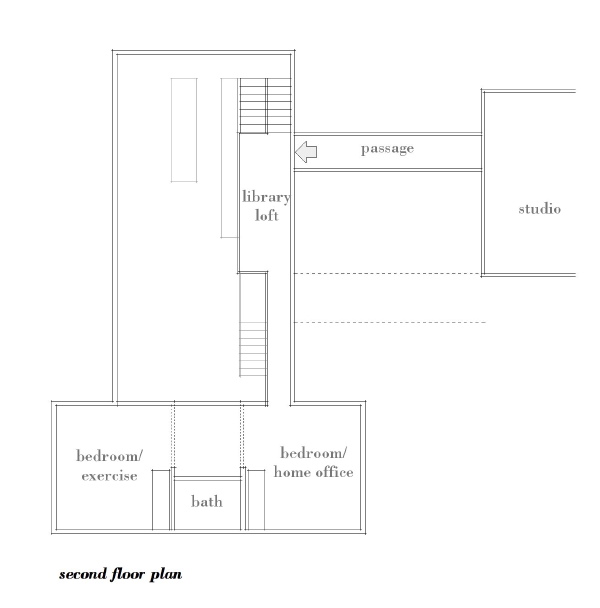 Meanwhile upstairs resides the two additional bedrooms, but they are reached from the stair at the far end by the kitchen which takes you on a long path, a gallery of sorts, overlooking the living space and kitchen to bring you to the secondary bedrooms which are also open and overlook the living space a half level below. From this gallery there is also a passage to the home office/studio over the garage. This passage on both levels distances the garage from the house creating the entry court.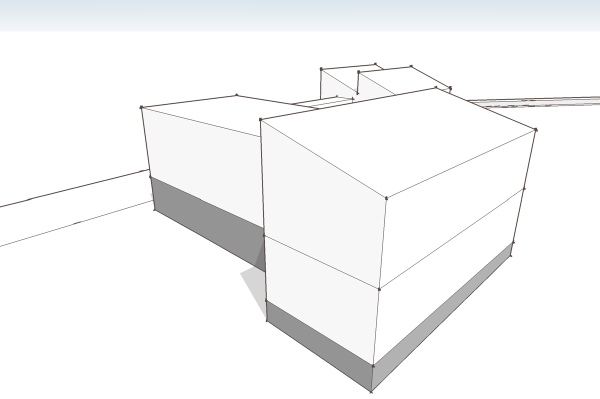 the back corner where the master bedroom overlooks the site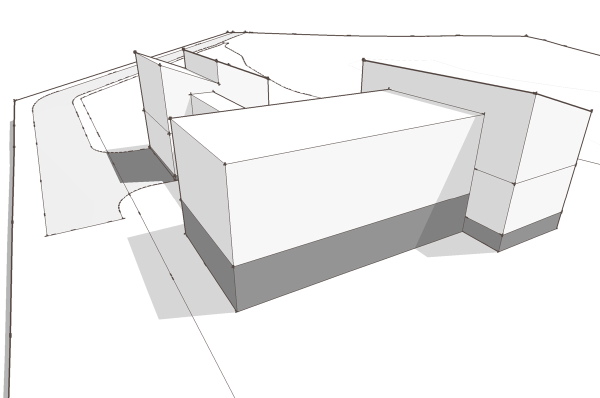 the back wall of the house where the kitchen and living spaces would open out to a terrace The conclusion was that while there were many interesting aspects to this plan it was simply stretching too much to try and make the multi level circulation work. It was set aside, but ended up re-entering the mix later on in a new form. We will get to that later.
Technorati Tags: modern design, modern house