The landscaping at the Vermont Plat House is proceeding nicely. Some fresh pictures arrived today so I thought I would share them.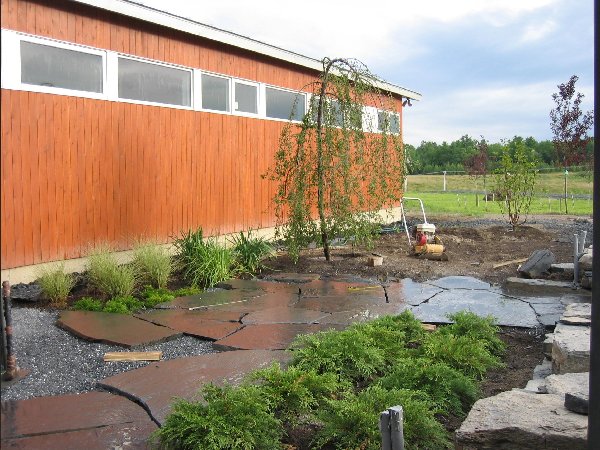 Although there are plants in place I understand that a landscape designer will be planting the garden. I'm not sure about the place-holders we see but I suspect the owner has planted them in the meantime.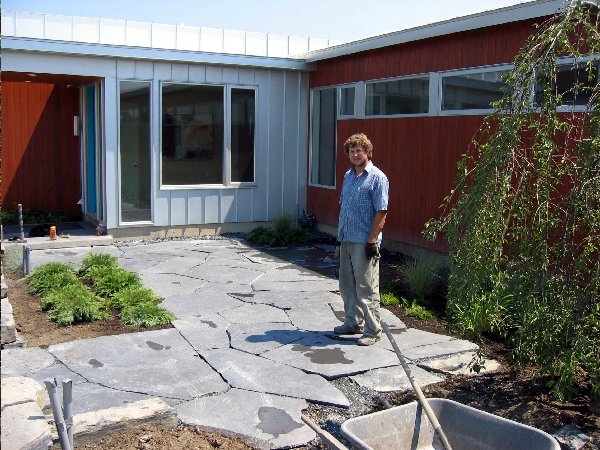 That's stone mason Dan Zimmer from Middlebury Vermont who has done the stone paving we see here as well as the dry set stone wall that borders the driveway. The owner designed the hardscape and Dan's done a great job with it.
Technorati Tags: house plans, modern design, modern house, Plat House