Our work on the house is done. The crew finished the last of the trim this week and are now complete. There are a few outstanding items which still have to arrive - railings at the Porch Room doors, and the entry canopy. These will be installed after they arrive. The time for the build was 30 days. It was slowed by it being the first one, and by the down-slope site. Northern is confident that they can take a week off of that on an easier site.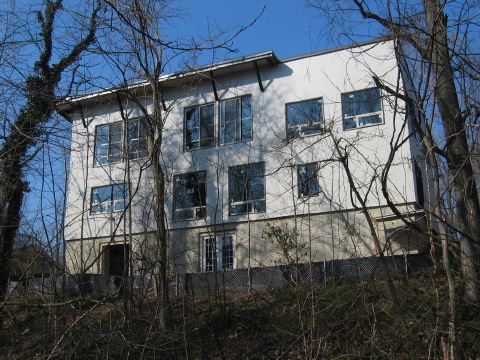 a view from down the hill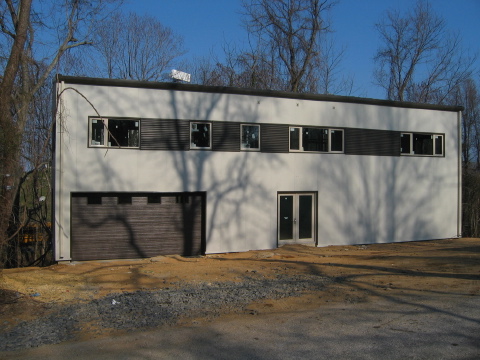 the entry side of the house awaiting the canopy More photos of the completed build are on the 6030 House Flickr set. Again I apologize that this page is so large with so many images, but this is the end - it won't grow much larger now. I will post any updated images as the outstanding items are installed and anything forwarded by the owner as the interior fit-out and site work are completed. I want to thank everyone who enthusiastically followed the build and commented. We have more good things in the works and I look forward to sharing them here with you.