We've not looked at the Pennsylvania Plat House that is under construction since this past summer, and its made great progress since then. The house is closed in, windows install, metal roof on top. It really looks like a Plat House now!
In order to put the metal roof on a Plat House you have to install the steel overhang braces, and the overhang beam. This stuff is the heart and soul of the Plat House Design. So even though the PA Plat House still has a bit of work ahead, it is really taken on the family resemblance that all us Plat House fans love. Check it out.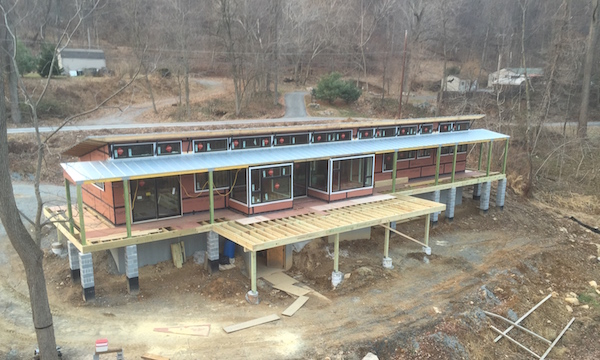 The owner shot these pictures from the boom lift truck he had on site during the work to install the roof overhang braces and install the metal roof. You can get a read on the site topography here from this height. A nicely sloped site, will allow you to enter the house near grade on the road side, and put the decks at the tree canopy level, in this case with a walk out basement below. The decks overlook the Susquehanna River in central Pennsylvania. Beautiful.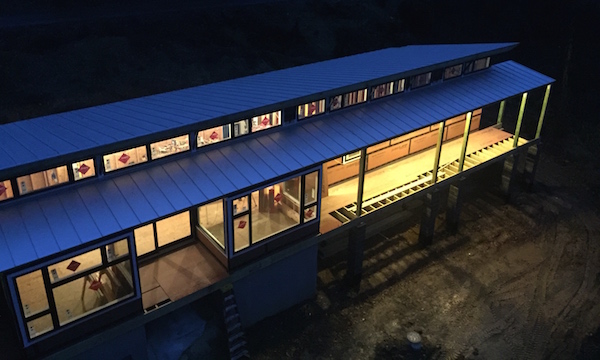 This is a lovely shot of the Plat House glowing in the early evening.
Well, you regular readers know the drill. More photos can be found in the Flickr album. And the catalog page is here for your convenience. So wear your heart on your sleeve, print out your favorite picture of a Plat House and pin it up over your desk just like I am!