Each picture of the XHouse1 we receive looks that much closer to being finished. Each one shows another detail being finished off. Trim, done, cabinetry, installed, furniture, delivered!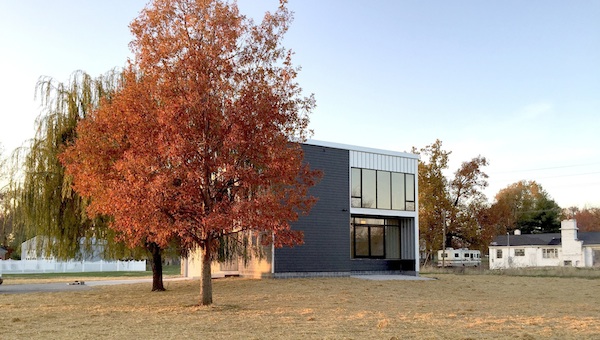 Last view with fall leaves still on the trees.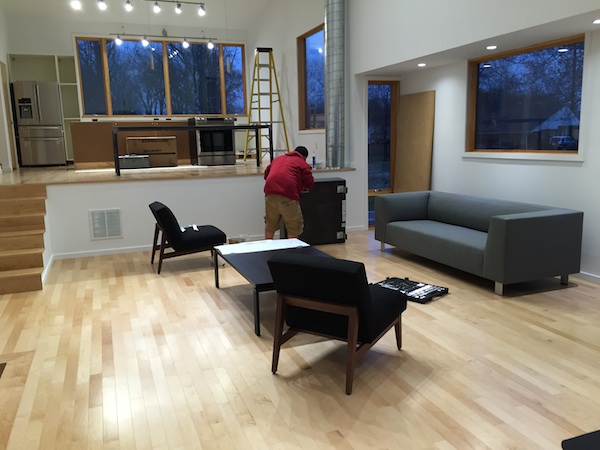 New furniture delivered.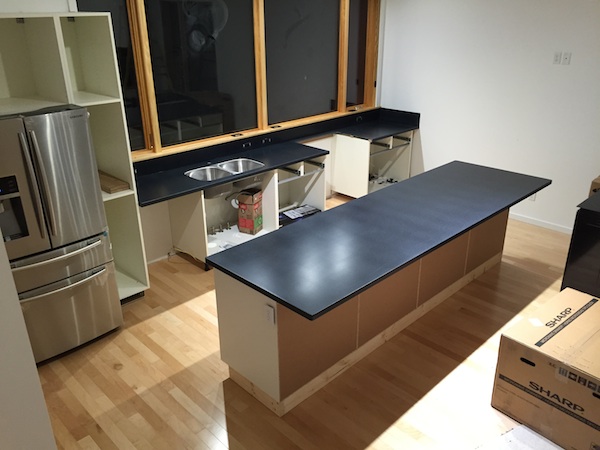 Kitchen countertops installed.
Keep an eye on the Flickr set as the house comes down the final stretch!